• Compass-Perspektive-Award goes to Janna Ji Wonders for WALCHENSEE FOREVER
 • Heiner Carow Prize goes to Natalija Yefimkina for GARAGENVOLK | GARAGE PEOPLE      
   Premiered in the section Perspektive Deutsches Kino (Perspectives on German Cinema), these two awarded german documentaries are produced and represented at the markets by members of the AG DOK.
to FLARE FILM CEO Martin Heisler, [former LICHTBLICK MEDIA] with AG DOK member and producer Katharina Bergfeld a.o. in Berlin. We wish 'good deals' to Heino Deckert — Deckert Distribution — based in Leipzig, responsible for bringing WALCHENSEE FOREVER to the small screen wolrdwide.
HURRA the Heiner Carow Prize goes to Hamburg, where 40 years ago the AG DOK was founded. GARAGENVOLK | GARAGE PEOPLE was shot by director of photography Axel Schneppat behind the Arctic Circle, produced by Hamburg based Andrea Schütte, Dirk Decker — Tamtam Film GmbH. "Cinema at its best!" the jury says. For the small screen broadcasters world wide have to deal with the Berliner AG DOK member Stefan Kloos — RISE AND SHINE!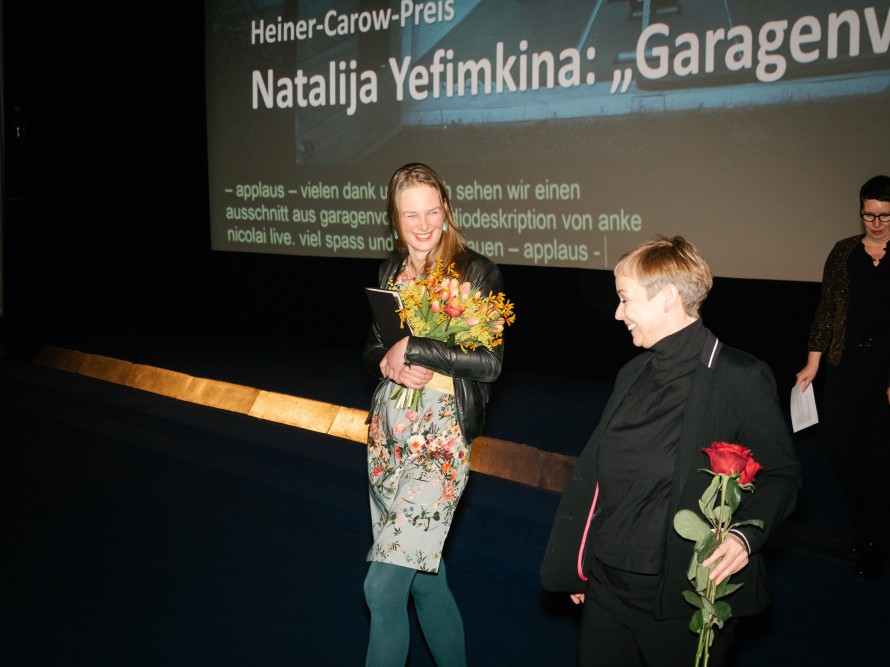 In total, 21 documentary forms from the sections Competition, Berlinale Special, Encounters, Panorama, Forum, Generation and Perspektive Deutsches Kino were nominated for the BERLINALE DOCUMENTARY AWARD . The prize money will be shared by the director and the producer of the winning film. The award was presented during the official Award Ceremony at the Berlinale Palast on February 29, 2020.
Award Winner 2020 is the FrenchCambodian Coproduction
  IRRADIÉS | IRRADIATED by Rithy Panh produced by Catherine Dussart, P: CDP, Boulonge, Anupheap, Phnom Penh 
and the Special Mention goes to the Austrian Production
 AUFZEICHNUNGEN AUS DER UNTERWELT | NOTES FROM THE UNDERWORLD by Tizza Covi, Rainer Frimmel, P: Vento Film, Vienna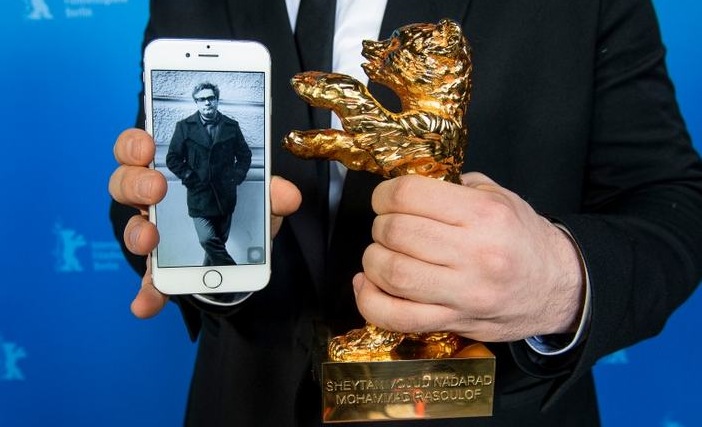 THERE IS NO EVIL awarded with Golden Bear for Best Film
Golden Bear for Best Film awarded to the film's producers goes to SHEYTAN YOJUD NADARAD | THERE IS NO EVIL by Mohammad Rasoulof produced by Mohammad Rasoulof, Kaveh Farnam, Farzad Pak. Facing a one-year prison sentence for 'spreading propaganda' Mohammad Rasoulof was not allowed to leave Iran. His episodic film deals with the death penalty in Iran. Kaveh Farnam commented on the fact that the film had resonated so much in Berlin, adding: "The story reminds us that there are no walls in this world that can stop the power of imagination, the power of ideas, belief and love." in his speech after receiving the award.
Additional Information [March 09, 2020]
The Berlinale Protests the Imminent Incarceration of Golden Bear Winner Mohammad Rasoulof
"We are deeply concerned about the incarceration order for Mohammad Rasoulof. It's shocking that a director is punished so hard for his artistic work", say the Berlinale directors, Mariette Rissenbeek and Carlo Chatrian. "We hope that the Iranian authorities will soon revise the judgment."
For the full press release click here.
PDF with the full list of the awarded films and additional information at www.berlinale.de/preise.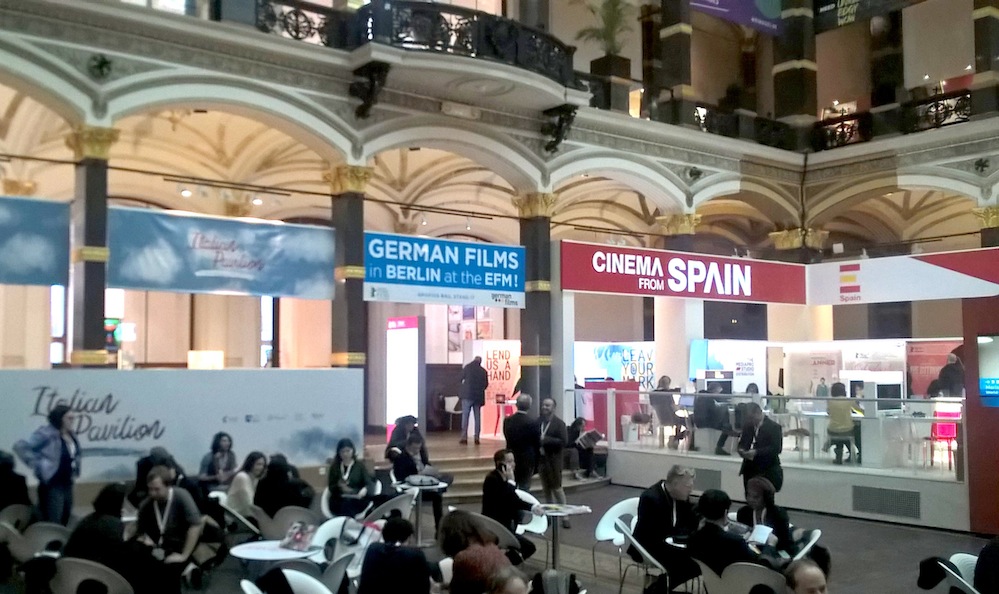 Find us at the GROPIUS BAU, ground floor booth 17 [t. +49 30 780956416] during the EFM, Februar 20-27, 2020 with representative german documentaries Kordula Hildebrandt and get your personal printed copy of the new edition of german documentaries 2020.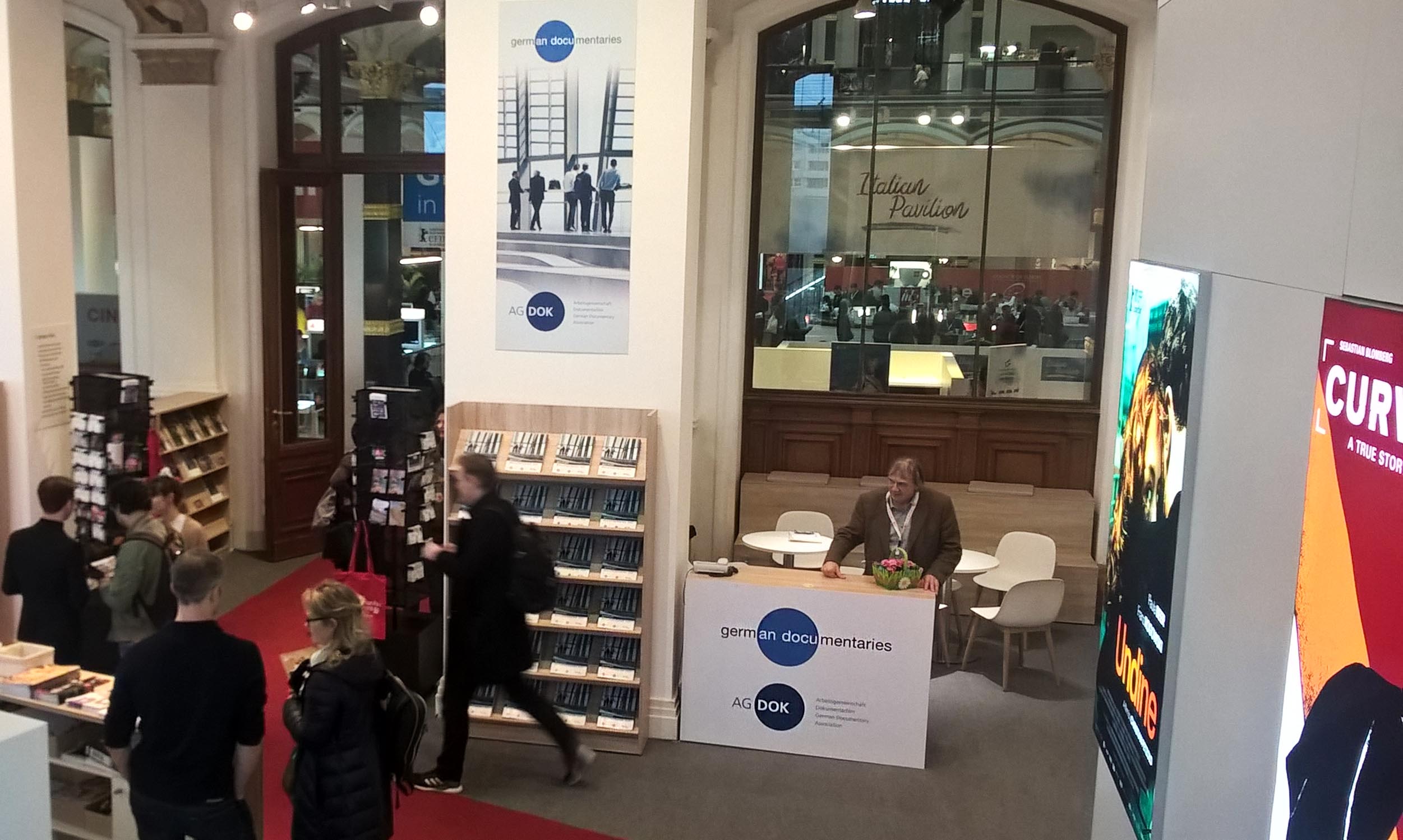 EFM booth 17 with Thomas Frickel,
[departing] Chairman & Managing Director AG DOK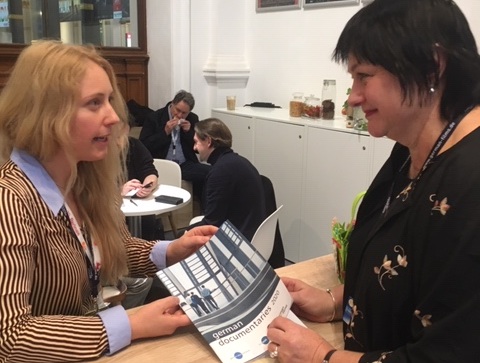 Februar 21, 2020 EFM • 70 BERLINALE with Kordula Hildebrandt
&  Simone Baumann, Managing Director German Films
Lola at Berlinale – the screenings of the shortlisted films for DEUTSCHER FILMPREIS – the German Film Award will be part of the European Film Market again. LineUp of the VORAUSWAHL – shortlisted german documentaries #lola20 click here.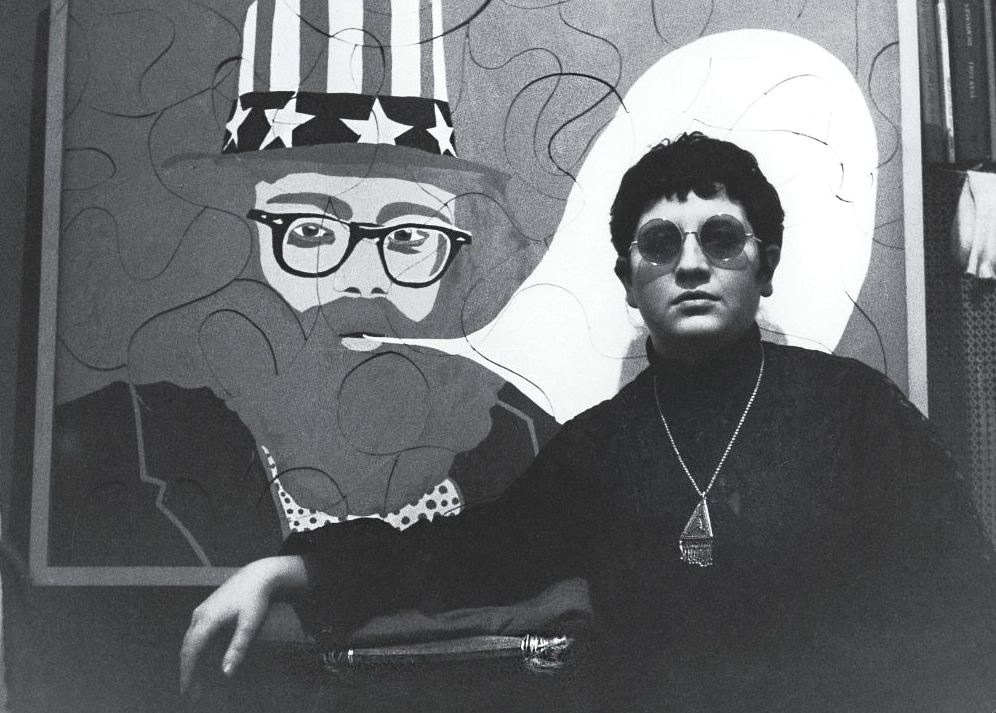 PARIS CALLIGRAMMES, ©1965 Ulrike Ottinger 
The Berlinale Camera will be awarded to Ulrike Ottinger on Saturday, February 22, at 4.00 pm in the Haus der Berliner Festspiele. The world premiere of Ottinger's documentary PARIS CALLIGRAMMES will be presented afterwards in the Berlinale SPECIAL section.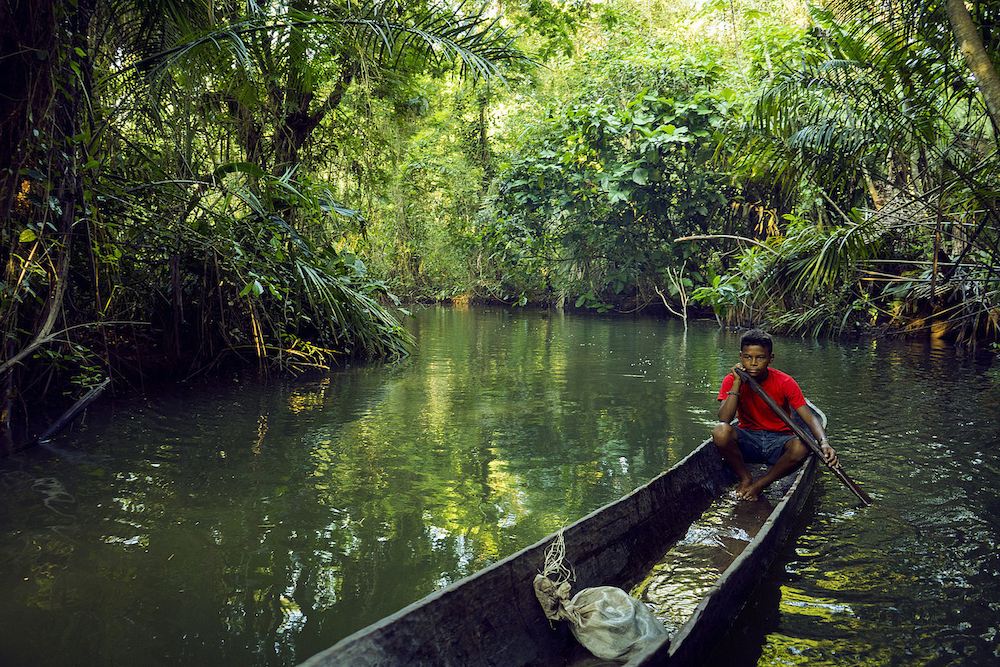 PERRO
For the first time the public TVstation Berlin-Brandenburg   Rundfunk Berlin-Brandenburg – rbb is sponsoring an award for the best documentary film at the Berlinale - The BERLINALE DOCUMENTARY AWARD.
There are 21 current documentary entries from the Competition, Berlinale Special, Encounters, Panorama, Forum, Generation and Perspektive Deutsches Kino sections. They all celebrate their world premiere at the Berlinale 2020. The three nominated german documentaries are PERRO by Lin Sternal, AUTOMOTIVE by Jonas Heldt, and WALCHENSEE FOREVER by Janna Ji Wonders. The three jury members are Alanis Obomsawin (Canada), Marie Losier (France/USA), and Gerd Kroske (Germany).
This year, the Berlinale is presenting a total of 101 documentary films and forms across its film and exhibition programmes – including 17 german documentaries, and the number would be even higher if we included all the films that use documentary techniques in their narratives. This means that reality – however we wish to define it – is still the biggest source of inspiration for filmmakers.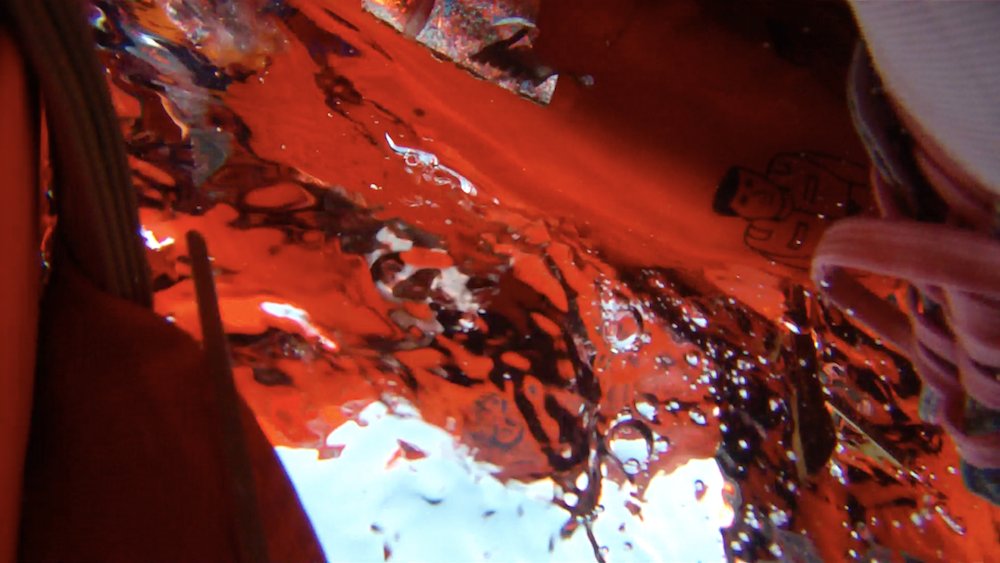 PURPLE SEA
Forum & Forum Expanded The Berlinale Forum takes place for the 50th time in 2020. In collaboration with Forum Expanded, the section will be presenting the films shown in the year it was founded to celebrate this anniversary. Bringing the 1971 programme back to the big screen offers a way of examining an era as eventful in society as it was in culture. The relationship between the films, their historical context, and our own present day will form the subject of a day of panel discussions on February 27, 2020.
german documentaries 2020 in this section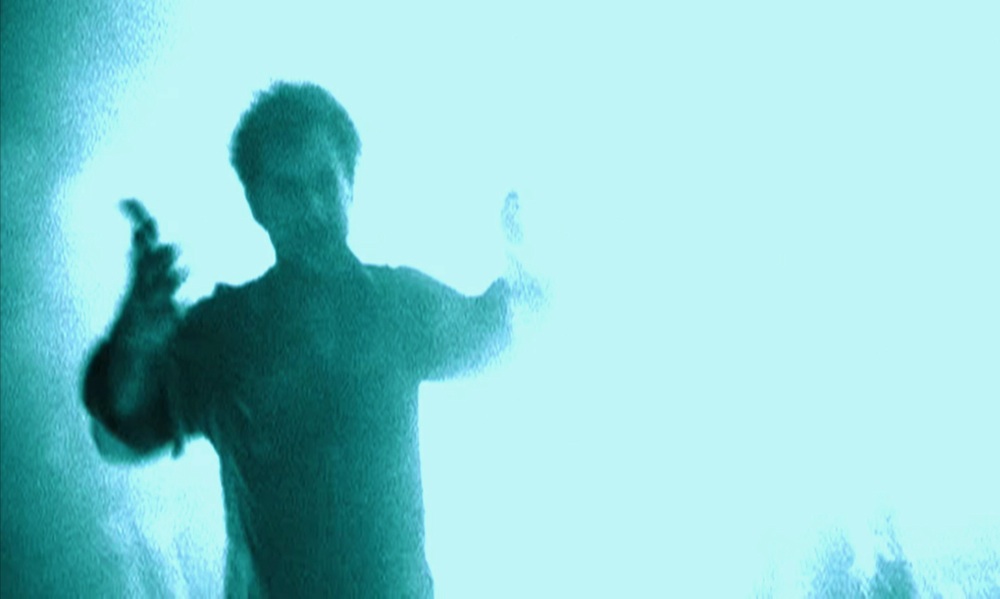 SCHLINGENSIEF
Panorama is explicitly queer, explicitly feminist, explicitly political – and at the same time seeks to think beyond these categories - always looking for what is new, daring, unconventional and wild in today's cinema. Here you can encounter young, exciting talents from around the world and discover the latest works by renowned filmmakers.
In terms of aesthetics and form, Panorama has its finger on the pulse of contemporary international cinema. Here a wide and curious audience can discover films that offer friction and provide material for discussion. The selection of films is simultaneously an invitation and a demand to see cinema in a different light.
german documentaries 2020 in the section PANORAMAdocuments
GARAGE PEOPLE 
 Perspectives on German Cinema Which perspectives can German film unfold? And what forms of cinematic expressions do the directors find for their first works? In a compact programme with four outstanding documentary and feature films each the Perspektive Deutsches Kino shows what motivates the new filmmakers and what questions they pose in reflection of society and its social and political orientation. Every film is a Heimatfilm, some even transform into Heimat horror.
german documentaries 2020 in this section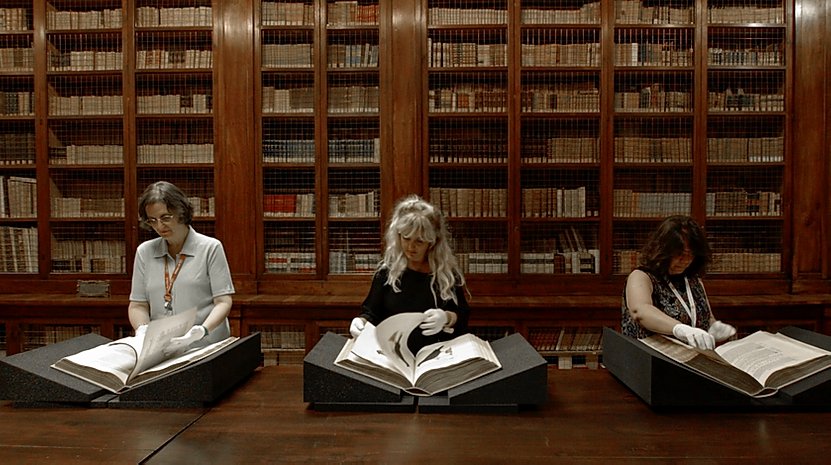 A DEMONSTRATION 
This year, Berlinale Shorts is entering a new chapter. After Maike Mia Höhne headed the section for twelve years, Anna Henckel-Donnersmarck has now taken over the position as curator and section head and presents her first programme. "The short form enjoys a special freedom, it sets its own rules," says Henckel-Donnersmarck. "It operates outside the conventional distribution chains and doesn't need to please the expectations of a market. Its special magic unfolds once established viewing habits are left behind. We are very much looking forward to sharing this magic with the audience."
german documentaries in this section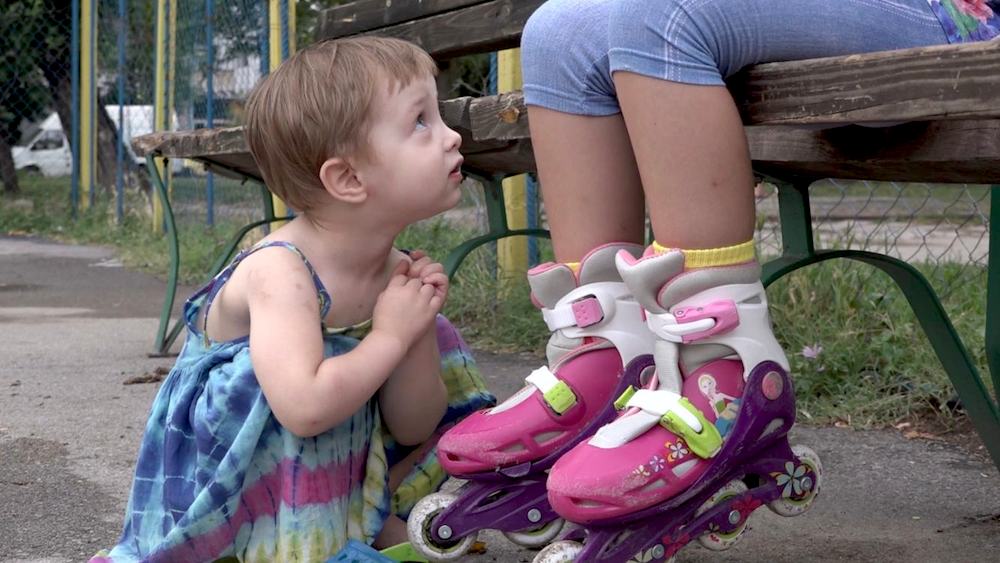 BLUE EYES AND COLORFUL MY DRESS
Generation "A keen and open eye, the questioning of conventions and the often dramatic transgressions of borders make the films in the Generation programme particularly powerful: in their stories and topics, but also in their film language," says head of Generation Maryanne Redpath.
german documentaries in this section
 LineUP german documentaries 70 BERLINALE: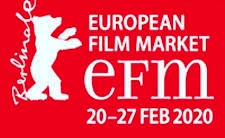 Find us at booth 17 of the  European Film Market, GROPIUS BAU ground flooor and get your personal copy of german documentaries 2020, find the PDFs of the last years editions here.
NEW THIS YEAR
February 25, 2020 ARCHIVE DAY The EFM shines a light on archives and archival research with the first edition of Archive Day on the second floor at Gropius Bau. A conference and a sneak preview screening complement the business portion of Archive Day.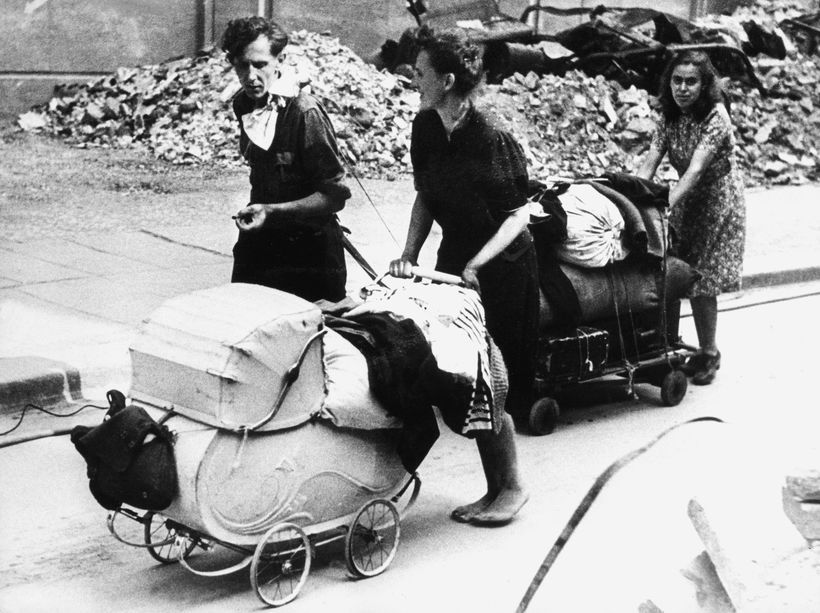 BERLIN 1945

Salon Talk with german documentaries:
HIDDEN TREASURES: The Ins and Outs to Archive Research
• Part 1:  A case study on BERLIN 1945. Director Volker Heise and Editor Andrew Bird talk about the process and the challenges of creating this fast-paced 180-minute narrative that was assembled using solely archive footage.
• Part 2:  Featuring clips from recent films such as WALCHENSEE FOREVER by Janna Ji Wonders, BEUYS by Andreas Veiel, INTO THE INFERNO by Werner Herzog and rare footage from the archive stock of the German Federal Archives, renowned Canadian archive producer Elizabeth Klinck compares notes with German producers, researchers and archivist on the various approaches to archival research, producing and licensing. With Head of Film Access Dr. Adelheid Heftberger, German Federal Archives, Producer Katharina Bergfeld, Flare Film and Archive Researcher Monika Preischl.
Earlier that day there is a preview screening of the first part of Berlin 1945 by Volker Heise followed by a short Q&A with director Volker Heise, editor Andrew Bird and Dr. Patrick Hörl (Autentic Distribution).
EFM-SCREENINGS of german documentaries:
Section LOLA@Berlinale :
•  AQUARELA by Victor Kossakovsky, Producers: Heino Deckert, Aimara Reques, Sigrid Dyekjær, Companies: MA.JA.DE. Filmproduktions GmbH, Aconite Productions, Danish Documentary
•  BORN IN EVIN by Maryam Zaree, Producer: Alex Tondowski, Companies: Tondowski Films, Golden Girls Film
•  DEAR BROTHER | BRUDERLIEBE by Julia Horn, Producers: Erik Winker, Martin Roelly
•  CUNNINGHAM by Alla Kovgan, Producers: Helge Albers, Ilan Girard, Alla Kovgan, Companies: Achtung Panda! Media, Arsam International, Chance Operations
• DARK EDEN by Jasmin Herold, Michael Beamish, Producer: Melanie Andernach, Companies: Made in Germany Filmproduktion
•  THE FORUM | DAS FORUM by Marcus Vetter, Producer: Christian Beetz, Companies: Gebrueder Beetz Filmproduktion, Filmperspektive, Dschoint Ventschr Filmproduktion
•  THE HIDDEN LIFE OF TREES | DAS GEHEIME LEBEN DER BÄUME by Jörg Adolph, Producer: Friederich Oetker, Company: Constantin Film Produktion
•  HEIMAT IS A SPACE IN TIME | HEIMAT IST EIN RAUM AUS ZEIT by Thomas Heise, Producer: Heino Deckert, Company: MA.JA.DE. Filmproduktions GmbH
•  HELMUT NEWTON — THE BAD AND THE BEAUTIFUL by Gero von Boehm, Producers: Felix von Boehm, Torsten Bönnhoff, Companies: Lupa Film, Monarda Arts
• ISLAND OF THE HUNGRY GHOSTS | DIE INSEL DER HUNGRIGEN GEISTER by Gabrielle Brady, Producers: Alexander Wadouh, Gizem Acarla, Gabrielle Brady, Companies: Chromosom Film, Various Films, Third Films, Echotango
•  GERMAN CLASS | KLASSE DEUTSCH by Florian Heinzen-Ziob, Producers: Florian Heinzen-Ziob, Georg Heinzen, Company: Polyphem Filmproduktion
• LOVEMOBIL by Elke Margarete Lehrenkrauss, Producer as well as Company: Elke Margarete Lehrenkrauss
•  SCHLINGENSIEF – A VOICE THAT SHOOK THE SILENCE |SCHLINGENSIEF – IN DAS SCHWEIGEN HINEINESCHREIEN by Bettina Böhler, Producers: Frieder Schlaich, Irene von Alberti, Company: Filmgalerie 451
•  THE WHALE AND THE RAVEN by Mirjam Leuze, Producer: Marcelo Busse, Company: busse&halberschmidt Filmproduktion oHG
•  DIE TOTEN HOSEN — YOU ONLY LIVE ONCE | WEIL DU NUR EINMAL LEBST – DIE TOTEN HOSEN AUF TOUR by Cordula Kablitz-Post, Producer: Cordula Kablitz-Post, Company: avanti media fiction GmbH
AND among others:
• ACASA, MY HOME by Radu Ciorniciuc, WS: auTLOOK
• BERLIN 1945 | BERLIN 1945 – Tagebuch einer Stadt by Volker Heise (sneak preview for part 1 followed by a short Q&A with director Volker Heise, editor Andrew Bird and Dr. Patrick Hörl, Autentic Distribution) WS: Autentic
• BUT BEAUTIFUL by Erwin Wagenhofer WS: The Match Factory
• BEYOND THE VISIBLE — HILMA AF KLINT | JENSEITS DES SICHTBAREN – HILMA AF KLINT by Halina Dyrschka  WS: mindjazz pictures .
• BUTENLAND by Marc Pierschel,   WS: mindjazz pictures
• DOUBLE INCOME, KIDS by Hendrik Schäfer, P: Essence Film GmbH
• THE FEMALE VOICE OF IRAN by Andreas Rochholl, WS: EuroArts Music International GmbH
• AN IMPOSSIBLE PROJECT by Jens Meurer, WS: auTLOOK .
• MUCHA: THE STORY OF AN ARTIST WHO CREATED A STYLE by Roman Vávra, WS: NEW DOCS
• NO GOLD FOR KALSAKA by Michel K. Zongo, WS: Rushlake Media .
• RUSSIA FROM ABOVE | RUSSLAND VON OBEN by Petra Höfer, Freddie Röckenhaus P: colourFIELD .
• THIS IS NOT A MOVIE by Yung Chang coP: SUTOR KOLONKO WS: Blue Ice Docs.
• touched by Jukka Rajala-Granstubb, Marc Wagenbach, P: TANZRAUSCHEN, Malakta Films Ltd, ear.productions
• A TUNNEL by Nino Orjonikidze, Vano Arsenishvili, coP: VENTANA FILM GMBH
• VIVOS by Ai Weiwei, WS: Cinephil.
• WU XING – Infinity of the Moment  by Jan Hinrik Drevs  P: Gebrueder Beetz Filmprod.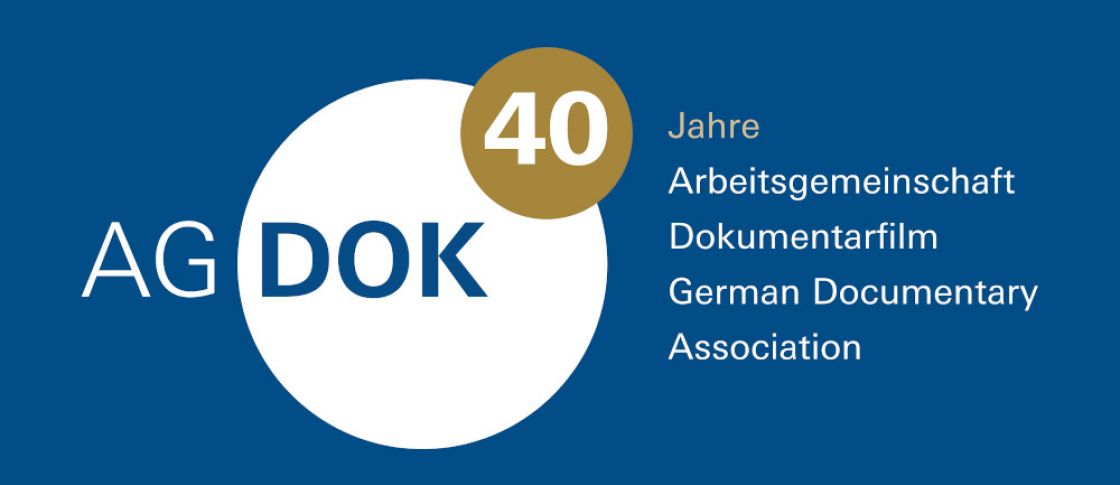 February 27, 2020
The annual meeting of members of the AG DOK — the German Doumentary Association takes place February 27, 2020 at the THÜRINGISCHEN LANDESVERTRETUNG Mohrenstr. 64, 10117 Berlin and starts at 9a.m. including board elections.
C. Cay Wesnigk, german documentries representatives is again one of the elected board members. Chairman & Managing Director Thomas Frickel did not want to be reelected after 34 years. We say THANK YOU! and WELCOME Chairwoman Susanne Binninger and Chairman David Bernet in this position including Managing Director.
The celebration of 40 years AG DOK with Prof. Monika Grütters, Minister of State for Culture and Media and Prof. Bernd Neumann, CEO German Federal Film Board (FFA) takes place at the VERTRETUNG DES LANDES BADEN-WÜRTTEMBERG BEIM BUND Tiergartenstraße 15, 10785 Berlin at 6 pm, the same day. Attendance should be confirmed until Februar, 15, 2020.
single page
• 70 BERLINALE 2020
• 69 BERLINALE 2019
• 68 BERLINALE 2018
 further information see press information of the 70 Berlinale such as:
• ONE HUNDERED AN ONE.
• Numerous New Features at DocSalon.
• LOLA@Berlinale Screenings as PDF.

• Berlin Film Market: Unsettled, Angry and Adjusting to Upheaval by Patrick Frater and Elsa Keslassy
• "How is money generated? That's the main question in my film!" says Carmen Losman, director of OECONOMIA in this interview. The coverfoto of german documentaries is one of the film stills out of her documentary.