LETsDOK all across Germany September 12–18, 2022
The German nationwide documentary filmdays LETsDOK 2022, organized by the Association for the Promotion of Documentary Film Culture [Verein zur Förderung der Dokumentarfilmkultur] in Cologne and Partners all over Germany, take place for the third time and started as documentary day celebrating the 40th anniversary of the AG DOK, German Documentary Association in September 2020.
2022, the third edition of LETsDOK with more than 300 screenings and events of 129 different documentaries in 150 cinemas and locations.
LineUp german documentaries in the programm of LETsDOK 2022
Klick the German titles for the LETsDOK screeningdates, a soon as confirmed.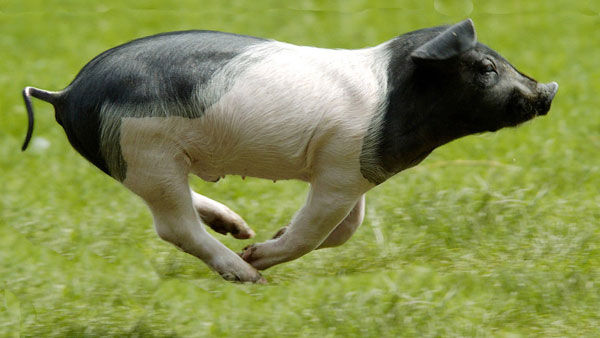 YES WE CAN ... Agricultural Change NOW!
more German [version only] or international productions
[...https://letsdok.deor just not mentioned in the german documentaries catalogue]
700km Harz by Enno Seifried, 98min, P: Enno Seifried, Dates at LETsDOK.
ABSCHIED UND ANKUNFT by Beate Kunath, 104min, Dates at LETsDOK.
ALLES WANDELT SICH by Egon Bunne, 8min
ALPENLAND by Robert Schabus, 88min, D: Filmladen Austria.
AUF EINE TASSE KAFFE MIT DER STASI by Johanna Pohland, 90min,
DER BAUER UND DER BOBO by Kurt Langbein, 96min, P: Langbein & Partner Media GmbH & Co KG, D Germany: 24 Bilder Film GmbH.
BILDUNGSGANG – BILDUNG NEU DENKEN by Simon Marian Hoffmann, 96min,
blick.berlin.dok 1+2 by Gerlinde Böhm, Gerd Conradt, Ortrud Rubelt, 2x60min von 5x60min, Dates at LETsDOK.
BORN FOR KORN by Niclas Reed Middleton, Elmar Szücs, 78min
CERRO RICO – THE SILVER MOUNTAIN by Armin Thalhammer, 30min, Dates at LETsDOK.
A DANCING NOMAD by Simon Rauh, 75min, Dates at LETsDOK.
DER ENTSCHLUSS by Nancy Brandt, Thomas Beckmann, 62min, P: Nancy Brandt Film,
DER FALL ASSANGE: eine Chronik by Clara López Rubio & Juan Pancorbo, P: WDR / inselfilm produktion, __, Dates at LETsDOK.
FIRE OF LOVE by Sarah Dosa, 93min, USA, Canada
FRIDA KAHLO by Ali Ray, 90min,
FOOD COOP by Tom Boothe, 97min, D: films for the earth,
GIRL GANG by Susanne Regina Meures, 98min, Switzerland, WS: RISE AND SHINE
HALLELUJAH: LEONARD COHEN, A JOURNEY, A SONG by Dan Geller, Dayna Goldfine, 115min, USA, D: Polyfilm,
HOCH HINAUS HANNOVER by Bredero, Kröpcke und Ihme-Zentrum, 3 short documentaries, 18min, Dates at LETsDOK.
HOMO COMMUNIS – WIR FÜR ALLE by Carmen Eckhardt, 97min, DVD,
DAS LEBEN IST EIN TANGO by Catalina Florez Ibarra, 62min, Dates at LETsDOK.
DAS LEICHENSCHAUHAUS | EL CUARTO DE LOS HUESOS by Marcela Zamora, 60min, Dates at LETsDOK.
MAN WITH A MOVIE CAMERA | DER MANN MIT DER KAMERA by Dziga Vertov, 68min, Dates at LETsDOK. [presents urban life in Moscow and the Ukrainian cities of Kyiv and Odesa during the late-1920s]
NOTHING IN THIS WORLD CAN TAKE THE PLACE OF PERSISTENCE by Silke Schönfeld, 24min, Dates at LETsDOK.
QUERFELDEIN by Christoph Schuch, 79min
RAULIENS REVIER by Alice Agneskirchner, 87min
RITUAL DER SCHWARZEN SONNE by Gerd Roscher, 86min
THE REASON | JUMP  | WARUM ICH EUCH NICHT IN DIE AUGEN SCHAUEN KANN –

EIN AUTISTISCHER JUNGE ERKLÄRT SEINE WELT

by Jerry Rothwell, 82min
THE SANCTITY OF SPACE | DIE UNENDLICHE WEITER DES HIMMELS by Renan Ozturk, D: DCM,
DER SCHNEELEOPARD | LA PANTHERE DES NEIGES by Marie Amiguet, Vincent Munier, 92min, D: Polyfilm,
SCHAUPLATZ EBERTPLATZ by Heinrich Pachl, Christian Maiwurm, 44min, Dates at LETsDOK,
A THOUSAND GIRLS LIKE ME by Sahra Mani, 76 or 52min, Dates at LETsDOK, WS: FIRST HAND FILMS.
TÜRKENSTRASSE by Gerhard Ledebur, 28min
UNRECHT UND WIDERSTAND – ROMANI ROSE UND DIE BÜRGERRECHTSBEWEGUNG by Peter Nestler, 113min,
VERSCHIEDENE ARTEN DER LIEBE by Sarah Moll, 29min, Dates at LETsDOK.
WIE WIR WOLLEN by Sara Dutch, 100min, Dates at LETsDOK.
WARTEN AUF DIE WELT by Ralph Etter, Rouven Rech, 78min, C: Bauhaus Archiv, Dates at LETsDOK.
YOU LOOK SO GERMAN by Nirit Ben-Josephm 55min, Dates at LETsDOK.
YOUTH UNSTOPPABLE by Slater Jewell-Kemker, 88min, Dates at LETsDOK.
ZEITENWENDE IN GIESING by Morgane Remter, 52min, Dates at LETsDOK.
ZUR PERSON by Oguzhan Baran, 25min, Dates at LETsDOK.
 PRESS:
Visit Berlin YESTERDAY - TODAY - TOMORROW .
In Berlin, thirteen cinemas are bringing film contributions to LETsDOK to the big screen:
ACUDkino, Aquarium, Brotfabrik, Bundesplatz Kino, City Kino Wedding, Intimes, KLICK Kino, Krokodil Kino, Lichtblick-Kino, Moviemento, Tilsiter Lichtspiele, Wohnzimmer-Kino, Wolf Kino.
Download the PDF with the programme LETsDOK Berlin/Brandenburg with a total number of

38 screenings in 17 venues in 5 cities here.

From 16.9.-18.9. there will also be a free documentary film workshop for 14-17 year olds at Moviemento, led by director Tanja Brzakovic. Download the PDF for the JUGENDLICHE – MORGEN here.
Trailer LETsDOK 2021.
as single page:
• LETsDOK 2022 •
• LETsDOK 2021 • D •