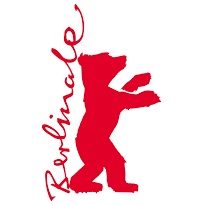 LineUp German documentary productions and co-productions @ 73 BERLINALE
Click on this page and you can find all the titles that have already been announced for the 2023 Berlinale programme. Further titles will be published here as they are revealed. Find the programme of Berlinale Forum & Forum Expanded at the website of Arsenal – Institut für Film und Videokunst e.V.


53 BERLINALE FORUM: Powerful documentaries stand alongside highly personal essay films, while works of fiction draw on pared-down plots or surrealist exuberance in equal measure. Whether narrow analogue formats or digital scans, 80s video footage or hand-coloured images from cinema's early years: the 28 films that make up the 53rd Berlinale Forum main programme celebrate the diversity of cinematic forms, approaches and narratives, and explore the predicaments of the past and the present in unflinching fashion.
With German documentary productions and co-productions such as:
• DE FACTO • LEAVING AND STAYING • CALLS FROM MOSCOW • IN UKRAINE •
18 FORUM EXPANDED is presenting a total of 33 works from 19 countries at the Forum Expanded cinemas, at the silent green Betonhalle, as well as at SAVVY Contemporary and in the Marshall McLuhan Salon of the Embassy of Canada in Berlin including German documentary productions and co-productions such as:
• THE EARLY RAIN WHICH WASHES AWAY THE CHAFF BEFORE SPRING RAINS • AFRAID DOESN'T EXIST • IN-BETWEEN WORLD •
Producers, Distribution, Docs & Series
 • Book your Rough Cut Presentations at the EFM!
 Showcase up to four fresh titles in finalisation stage at an  EFM Cinema at Potsdamer Platz. The daily hour-long sessions are followed by 30 minutes Meet the Projects gatherings in which you can network and find future partners. All decision makers, festival programmers, gap financing partners, projects looking for post-production fundings and sales agents are warmly wellcome.
­Documentary industry professionals, look out for your spot to get together and exchange within our Café Connect at the Documentation Centre for Displacement, Expulsion, Reconciliation, the new location of the EFM at Stresemannstr. 90, 10963 Berlin.
For infos and bookings reach out at efm-docs@berlinale.de
Browse the EFM 2023 Newsletter of December 10, 2023 here.
 • Book your EFM Market Screenings here.
Focussing all activities at Potsdamer Platz, the EFM offers numerous state-of-the-art screening venues in different sizes, all in proximity to the EFM venues and the festival centre.
Book your film or series market screenings now as we are looking forward to celebrating the return of audiences to the cinemas with you. Depending on your project you will have various screening options, such as on-site and/or online. [efm-screenings@berlinale.de]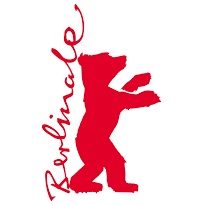 The line up of German documentary productions and co-productions in the programm of the 73rd edition of the Internatinal Filmfestspiele Berlin as well as EFMscreenings will be published here after February 7, 2023. Stay tuned!
73 BERLINALE Press Releases here.
as single page
• 73 BERLINALE 2023
• 72 BERLINALE 2022
• 71 BERLINALE 2021
• 70 BERLINALE 2020
• 69 BERLINALE 2019
• 68 BERLINALE 2018