Daniel Roher's film NAWALNY celebrated its German premiere May 2022 as the opening film of 37 DOK.fest Munich 2022. March 2023, the movie won the Oscar for Best Documentary Feature. The documentary follows prominent Russian opposition figure and Putin opponent Alexei Nawalny from the Russian secret service assassination attempt to his return to Moscow and imprisonment. Among the five feature documentaries nominated for Oscars were two other works that screened at last year's 37 DOK.fest Munich: A HOUSE MADE OF SPLINTERS and FIRE OF LOVE.
Stay tuned for the unveiling of this year's program at the end of April 2023.
An award for courageous documentary film producers: The VFF Documentary Film Production Award, unique in Germany, recognises the passionate commitment and the role of production in the creation of current cinema documentary film projects. The process of making a documentary film is difficult to plan, often involves great uncertainty and requires courage. The award is sponsored by the VFF Verwertungsgesellschaft der Film und Fernsehproduzenten mbH and comes with prize money of 7,500 euros. The award goes to the producer of the film. Jury for this year's VFF Documentary Film Production Award.
Eight productions have been nominated for this year's VFF Documentary Film Production Award: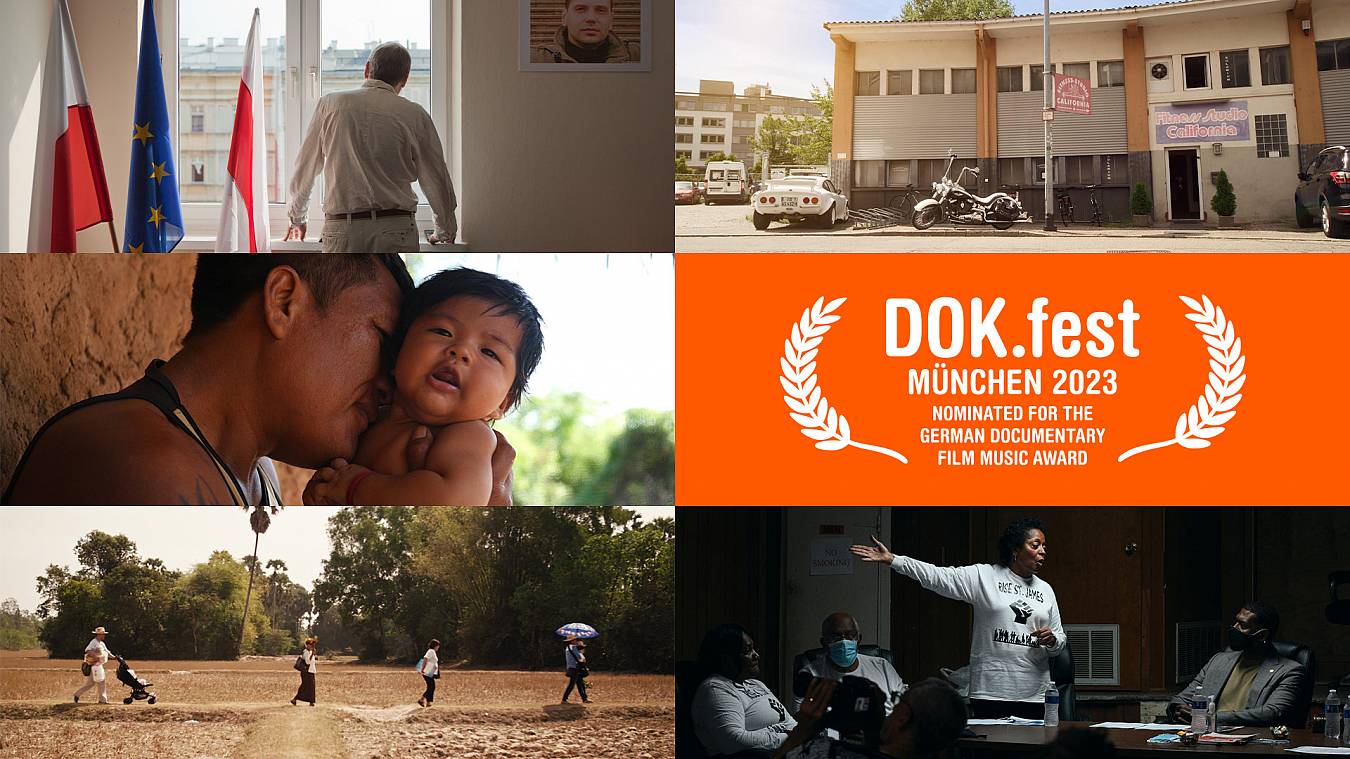 Award ceremony takes place May 7, 2023 HFF Munich.
Jury statement: "With his work on THIS KIND OF HOPE, David Langhard has succeeded in what this award seeks to honor: a composition that combines with the documentary narrative in an outstanding way - and at the same time shapes and contrasts it as an independent artistic design element," says Barbara Schulte, Managing Director of the Versicherungskammer Kulturstiftung. "It is a matter of concern to our foundation to promote the encounter between artistic documentary film and contemporary music. For this, we can't think of a better partner than DOK.fest Munich, and I'm very pleased that we can jointly present this award for the ninth time."
Every year, the German Documentary Film Music Prize honours a composition that combines in an outstanding way with the documentary film narrative. It sees itself as a platform for the work of the composers and the value of music as a narrative level in documentary films. The award is endowed with 5,000 euros. The composer of the film is being honoured. It is donated by the Versicherungskammer Kulturstiftung and supported by the Förder- und Hilfsfonds des Deutschen Komponistenverbandes DKV.  Members of the jury 2023 are...
 The nominated German documentary productions and co-productions are:
FITNESS CALIFORNIA by Nadine Zacharias, 104min, composer: Sebastian Scheipers für Frische Luft, P: Behring Film & Klotz Media GbR,
PLASTIC FANTASTIC by Isa Willinger, 100min, composer: Damian Scholl, P: Trimafilm GmbH,
THIS IS OUR EVERYTHING by Frederik Subei, 81min, composer: Ulrich Kodjo Wendt,
THIS KIND OF HOPE by Pawel Siczek, 83min, composer: David Langhard, P: A Film Company GmbH, Departures Film GmbH
and
the Swiss production FAMILIENLOS by Angela Spörri, Günther Kurth, 98min, composer: Yukio Elien Lanz,

as single page:
• 38 DOK.fest Munich 2023 •
• 37 DOK.fest Munich 2022 •
• 36 DOK.fest Munich 2021 •
• 35 DOK.fest Munich 2020 •
• 34 DOK.fest Munich 2019 •
• 33 DOK.fest Munich 2018 •