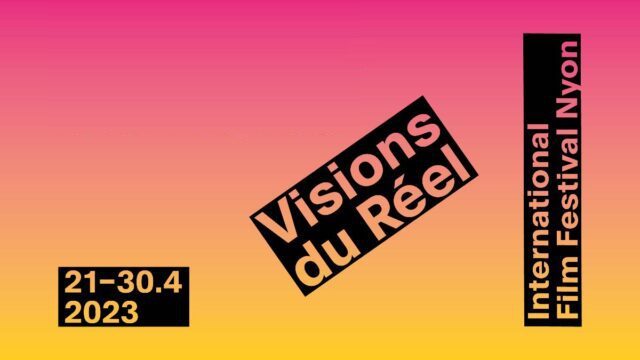 The full programme to be announced on March 28. To secure your access to the festival, please request your
accreditation
before April 16.
March 14, 2023:
Visions de Réel unveils its Grand Angle and Highlights selection: 23 feature films – including 3 world premieres, 1 international premiere and 1 European premiere – that testify to the current vitality of non-fiction film as well as its formal and narrative freedom. This 54th edition (21 to 30 April 2023) will open with the world premiere of the French production NIGHTWATCHERS by Juliette de Marcillac. Filmed at night in an idyllic Alpine resort a stone's throw from the French-Italian border, NIGHTWATCHERS walks the vertiginous peaks alongside volunteers who help migrants.
LineUp of German productions and co-productions [WORK IN PROGRESS]
• VdR–Industry dedicated to cinema professionals, VdR–Industry and its activities represent a springboard for future films to find support in every stage of their production. For its next edition, VdR–Industry will take place April 23—27, 2023. 
as single page
• 54 Visions du Réel, Nyon 2023 •
• 53 Visions du Réel, Nyon 2022 •
• 52 Visions du Réel, Nyon 2021 •
• 51 Visions du Réel, Nyon 2020 •
• 50 Visions du Réel, Nyon 2019 •
• 49 Visions du Réel, Nyon 2018 •