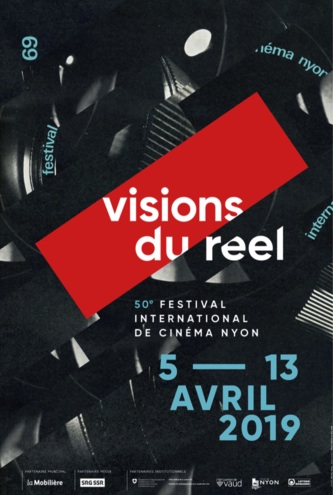 • TRAILER •
• PDF of PROGRAM 2019 no longer available for download •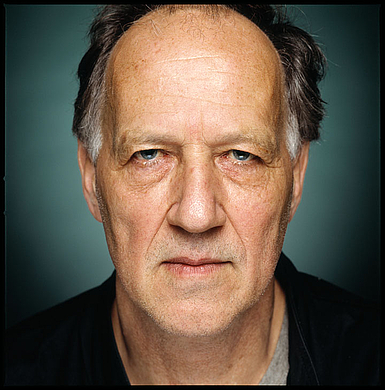 Visions du Réel, International Film Festival Nyon, will pay tribute to one of the world's major filmmakers during its 50th edition. It is Werner Herzog who will be awarded the Sesterce d'or Prix Raiffeisen Maître du Réel during the 2019 edition of the Festival (5—13 April 2019). In partnership with the Cinematheque suisse and the ECAL, several events are being organised to give the audience the opportunity to meet the legendary film director: a Masterclass on 9 April and screenings of a selection of films as well as his latest feature-length film, MEETING GORBACHEV  co-directed with André Singer, as a Swiss premiere.
LineUp German productions and co-productions:
HEIMAT IS A SPACE IN TIME | HEIMAT IST EIN RAUM AUS ZEIT by Thomas Heise, 218min, 2019 Germany/Austria,  P: MA.JA.DE. Filmproduktions GmbH, Navigtor Film
OUT OF PLACE by Friederike Gussefeld, 86min, 2019 Germany, P:

Horse&Fruits Filmproduktion

.
ANIMALS | TIERE by Jonas Spriestersbach, 73min, 2019, Germany, P: Leykauf Film
IN THE NAME OF SCHEHERAZADE OR THE FIRST BEERGARDEN IN TEHRAN by Narges Kalhor, 75min, 2019 Iran/Germany .
GODS OF MOLENBEEK by Reetta Huhtanen, 79min, 2019, Finland/Belgium/Germany, CoP: Tondowski Films
A DONKEY CALLED GERONIMO by Arjun Talwar, Bigna Tomschin, 80min, 2018 Switzerland/Germany,
TASTE OF HOPE by Laura Coppens, 70min, 2019, Switzerland/Germany
AGAIN | NOCH EINMAL by Mario Pfeifer, 39min, 2019 Germany, P: blackboardfilms GmbH & CoKG
RIAFN by Hannes Lang, 29min, 2019 Germany, P: Petrolio Film GmbH
TRANSIT CIRCLE by Stephan Knauss, 40min, 2019 Germany/China
Hi, Ai by Isa Willinger, 87min, 2019 Germany, P: Kloos & Co
KABUL, CITIY IN THE WIND by Aboozar Amini, 88min, 2019 Netherlands/Japan/Germany/Afghanistan
DEAD SEA DYING by Katharina Rabl, Rebecca Zehr, 30min, 2019 Germany, P: taro films GbR,

Katharina Rabl
MEETING GORBACHEV by Werner Herzog, André Singer 90min, 2018 USA/UK/Austria/Germany
FATA MORGANA by Werner Herzog, 73min, 1970 Germany
LA SOUFRIERE by Werner Herzog, 31min, 1977 Germany
INTO THE INFERNO by Werner Herzog, 104min, 2016 UK/Canada/Germany
GRIZZLY MAN by Werner Herzog, 104min, 2005, USA
THE GREAT ECSTASY OF WOODCARVER STEINER by Werner Herzog, 44min, 1974, Germany
THE WILD BLUE YONDER by Werner Herzog, 80min, 2005, Germany/France/UK
WINGS OF HOPE by Werner Herzog, 65min, 1999, Germany/UK
MY BEST FRIEND by Werner Herzog, 95min, 1999, Germany/UK/USA
THE GREAT ECSTASY OF WOODCARVER STEINER by Werner Herzog, 44min, 1974, Germany
LESSONS OF DARKNESS | LEKTION IN FINSTERNIS by Werner Herzog, 52min, 1992 Germany/UK/France
GASHERBRUM - THE DARK GLOW OF THE MOUNTAINS | GASHERBRUM DER LEUCHTENDE BERG by Werner Herzog, 45min, 1984 Germany
a.o.
Visions du Réel NEWS as single page:
• 51 Visions du Réel, Nyon 2020
• 50 Visions du Réel, Nyon 2019
• 49 Visions du Réel, Nyon 2018