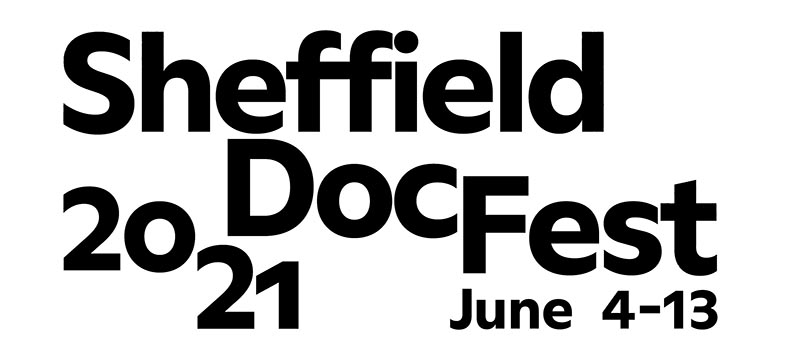 taking place in Sheffield, in cinemas across the UK, and online.


The LineUp includes 55 world premieres, 22 international premieres, 15 European premieres and 59 UK premieres, from 57 countries around the world, with 63 languages represented across our newly introduced International and UK Competitions and first ever Northern Focus, as well as curated strands. 
Find the programmguide here.
LineUp of german documentaries @ 28 Sheffield DocFest 2021
FROM THE 84 DAYS by

Philipp Hartmann

, 105min, P: flumenfilm, [International Competition]
BORDERLAND | GRENZLAND by Andreas Voigt, 97min, [Into the World]
COURAGE by Aliaksei Paluyan, 90min, P: LPP Living Pictures Production, [Rebellions]
THE FIRST 54 YEARS – An Abbreviated Manual for Military Occupation by Avi Mograbi, 110min, P: ma.ja.de., 24images,  [Into the World]
LIFT LIKE A GIRL by Mayye Zayed, 96min, P: JYOTI Film, Rufy's Films, [Rhyme & Rhythm]
TWO MINUTES TO MIDNIGHT by Yael Bartana, 48min, P: Yael Bartana, Naama Pyritz, [Rebellions]
WHO WE WERE | WER WIR WAREN by Mac Bauder, 110min, P: bauderfilm, [DocFest Exchange]
"We are very proud to present a programme that brings together a multitude of forms, landscapes and visions, with a myriad of incredible talent to whom we deeply thank for their trust. We are excited about holding this festival in a way that welcomes everyone - online and in Sheffield, and also across the UK. The importance and urgency of cinema has only grown since we last saw a film on the big screen." – Cíntia Gil, Festival Director
 This year, for the first time, Sheffield DocFest goes nationwide with five premiere screenings showing in up to 16 partner cinemas in cities around the UK, and online, followed by pre-recorded Q&As: the European Premiere of The Summer of Soul by Ahmir "Questlove" Thompson (Opening Film), the World Premiere of The Story of Looking by Mark Cousins (Closing Film), the UK Premiere of Lift Like a Girl by Mayye Zayed (in partnership with Birds Eye View's Reclaim the Frame), the European Premiere of My Name is Pauli Murray by Betsy West & Julie Cohen, and a timely presentation of the UK Premiere of The First 54 Years: An Abbreviated Manual for Military Occupation by Avi Mograbi, a critical focus on the history of the conflict between Israel and Palestine.
Watch 2021 Q&As 2021 Sheffield DocFest online here. 70+ recordings which give insight into the filmmaking process, inspiration and ideas behind the films.
as single page
• 28 Sheffield Doc|Fest 2021 •
• 27 Sheffield Doc|Fest 2020 •
• 26 Sheffield Doc|Fest 2019 •
• 25 Sheffield Doc|Fest 2018 •
• 24 Sheffield Doc|Fest 2017 •
next:
 • _ 29 Sheffield DocFest June 23—28, 2022 _ •