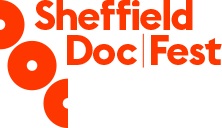 Each year the festival welcomes over 25,000 festival goers, including approximately 3,500 industry delegates from 55 countries celebrating the art and business of documentary and non-fiction storytelling across all forms. This year festival with 7 juried awards, 42 nominated films, and 24 jurors.
Melanie Iredale, Interim Director, says: "This year's Doc/Fest is a celebration of internationalism, creativity and discovery; looking at the world with new eyes and giving a platform to a multitude of voices and ideas. I am so excited today to be unveiling a line-up of  180+ Films and 27 Alternate Realities projects - from over 50 countries around the world, and over 50% of which are made by women. Live Events will feature music to voguing to social experiment; guests ranging from Asif Kapadia to Ai Weiwei to The Slumflower to Werner Herzog to Tea Uglow. Artist Charlotte Jarvis will grow 'female' sperm! Only at Doc/Fest".
More of what's on across Films, Live Events, Alternate Realities, Talks, Parties & more by viewing the full press release here.
 In 2019 the festival introduces Spotlight Conversations to the film programme presenting premiere screenings and deep conversations with contemporary masters of non-fiction cinema. Capturing reality is a messy art form: never distant from the events unfolding on screen, slicing up stories that live beyond the film. Spotlight creates a forum for discussion, disagreement and learning by framing a series of films with poignant, pressing and prescient conversations on the art and subjects of non-fiction cinema. Each screening presents an unmissable opportunity to hear directly from the filmmakers, including Ai Weiwei with the German documentary production THE REST a film about refugees who fled war and persecution and arrived in Europe, the world's bastion of human rights, yet have not found the safe havens of their dreams.
The programme of Talks Highlights  encompass the full spectrum of the documentary world - conversations with exciting emerging filmmakers, world renowned directors and popular talent, including a conversation with Werner Herzog. Arguably one of the greatest living filmmakers, who battled Klaus Kinski on the set of Aguirre, Wrath of God, dragged a ship over a hill for Fitzcarraldo and famously ate his own shoe on film after a losing bet, joins us to discuss his acclaimed career. His body of work includes over 60 films, on subjects as diverse as death row, Antarctica, the internet, volcanoes and bears, and his latest doc, Nomad: In the Footsteps of Bruce Chatwin, explores the life of the famous travel writer and is screening at the festival. 
Rough/Ready Work in Progress Session: Monday June 10, 2019, 6:30-8:30pm at Showroom Cinema, Sheffield. Rough/Ready screens work in progress and fine cut films from filmmakers and/or producers based in the UK and Ireland, offering a space to engage with international and domestic festival programmers, sales agents, co-producers, distributors, and financiers. It is open to emerging and experienced filmmakers and producers seeking a supportive connection and feedback forum at a critical stage of their edit.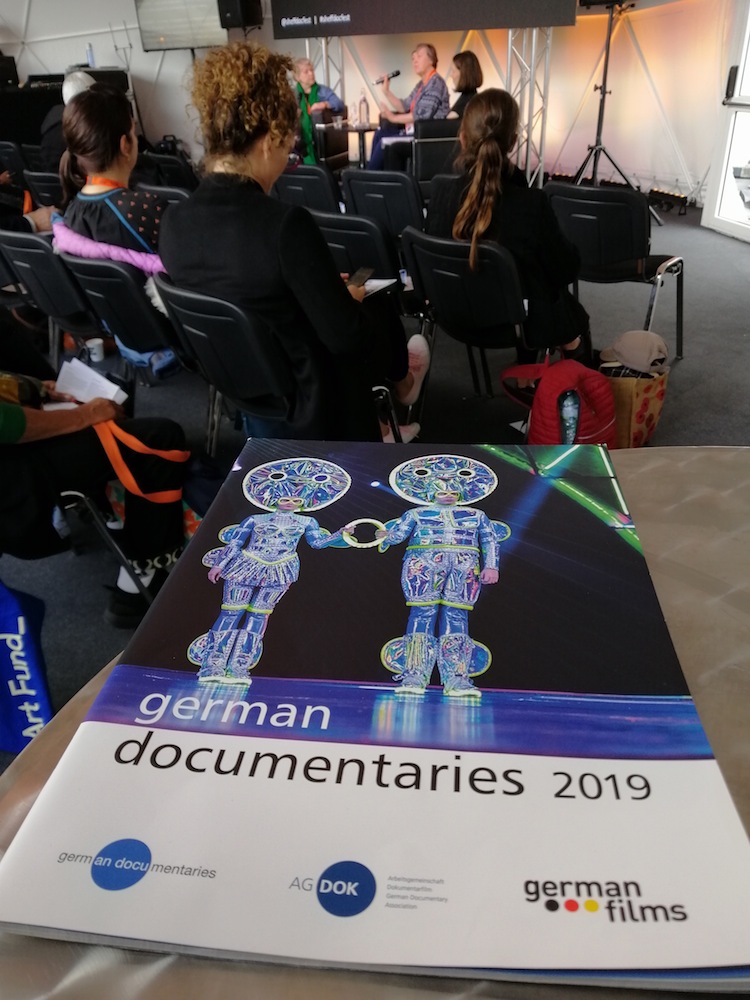 LineUp German documentary productions and co-productions:
MOTHER, I AM SUFFOCATING - This Is My Last Film About You by Lemohang Jeremiah Mosese coproduction Lesotho, Germany, Qatar, [Doc|Vision, nominated for Art Doc Award]
NOMAD: IN THE FOOTSTEP OF BRUCE CHATWIN by Werner Herzog [Spotlight Conversations]

PROPERTY by Matthias Linter, 85min, coproduction Italy, Germany [Doc|Think]
THE REST by Ai Weiwei [Spotlight Conversations]
RUSHING GREEN WITH HORSES by Ute Aurand, 88min,  [Doc|Vision, nominated for Art Award]
SEARCHING EVA by Pia Hellenthal, 83min  [Doc|Rhythm, nominated for Youth Award]
WAR OF ART by Tommy Gulliksen, 102min, coproduction Norway, Germany [Doc|Adventure]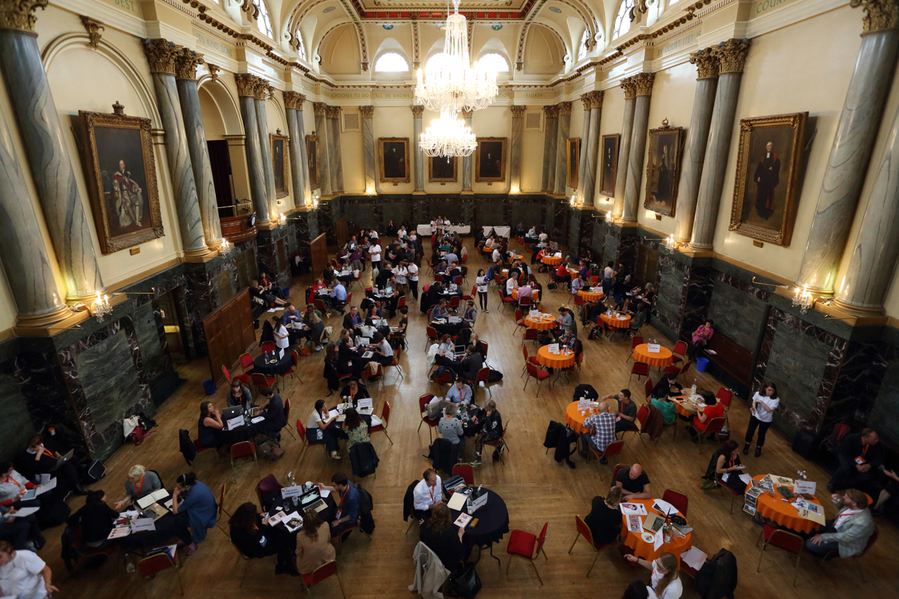 ELI: A DOG IN PRISON by Nora Mandray, Jason B. Kohl, Germany, United Kingdom / MAKO / Producers: Nora Mandray, Jason B. Kohl; Executive Producer: Sophie Robinson
GAME OF MINDS by Petri Luukkainen, Jesse Jokinen, Finland, Germany / napafilms ltd, Producers: Liisa Karpo, Marianne Mäkelä  
MEETINGS WITH MONTERS France, Denmark, Germany / Pumpernickel Films & Elk Film, Executive Producer: Barbara Biemann   
OFFICE 39by Sebastian Weis, Carl Gierstorfer, Germany / a&o buero filmproduktion / Producer: Tristan Chytroschek   
OH MOSCOW by Sally Potter, United Kingdom, Poland, Germany / Adventure Pictures, Producers: Christopher Sheppard, Lucie Wenigerova, Anna Jancso; Co-Producers: Klaudia Smieja-Rostworowska, Isabel Iturriagagoitia
 THE SOLDIER by Aleksandar Nikolic, United Kingdom, Germany, France / Perfect Splice /Producers: Gregor Streiber, Quentin Laurent; Co-Producer: Aleksandar Nikolic  
WORLD ECONOMIC FORUM (WT) by Marcus Vetter, Germany, Switzerland / gebrueder beetz filmproduktion / Producers: Georg Tschurtschenthaler, Caroline Schaper; Executive Producer: Christian Beetz; Co-Producer: Werner Schweizer, Dschoint Ventschr
The German delegation among others with:
• Alexandra Obradovic and Tristan Chytroschek – a&o buero
• Georg Tschurtschenthaler and Alice Popplewell – gebrüder beetz filmproduction
• Stefan Kloos and Anja Dziersk  –  Rise & Shine World Sales
• Ben Bassauer, head of acquisitions & sales, Monoduo Films
• Liselot Verbrugge, sales agent, Deckert Distribution
• Alexandra Boehm  – AUTENTIC
• Elina Kewitz, sales agent, NEW DOCS
• Lars Rummel, DOK Leipzig 
• Astrid Kahmke, Bavarian Film Center
• Barbara Biemann, commissioning editor, NDR/ARD
• Julia Deumling, commissioning editor, ZDF
• Susanne Mertens, commissioning editor, ZDF/ARTE
• Christian von Behr, commissioning editor, RBB/ARTE


GERMAN DELEGATION GET TOGETHER, Sunday June 9, 4:30-6:30pm at the Rutland Arms, 86 Brown Street. German films invites festival participants from all over the world. Please show your Sheffield Doc|Fest accreditation at the entrance.