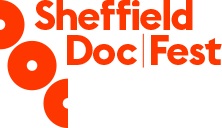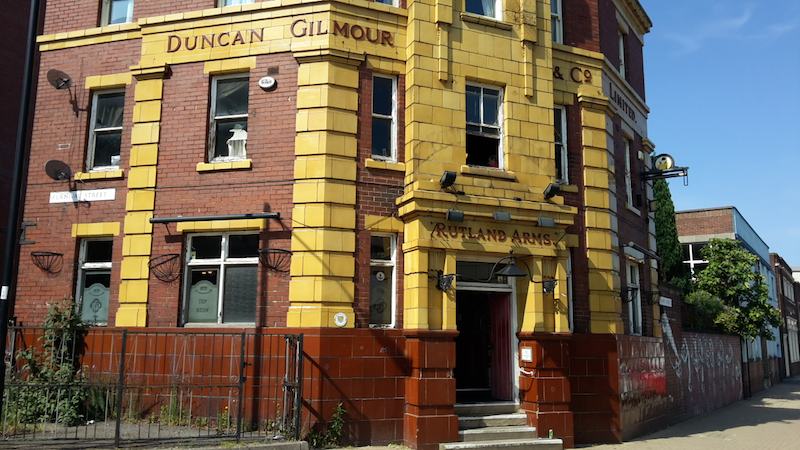 Meet&Greet german documentaries directors and producers
Sunday, June 10, 2018 from 16:30 - 18:39 o'clock at Rutland Arms, 86 Brown Street, Sheffield.


 
The 25th edition of the Doc|Fest programme is made up of thematic strands creating an expansive spectrum of subject matter and form in non-fiction. The six main programme strands celebrate the best international documentaries ranging from deep journalism, to music docs and wild experiments in storytelling.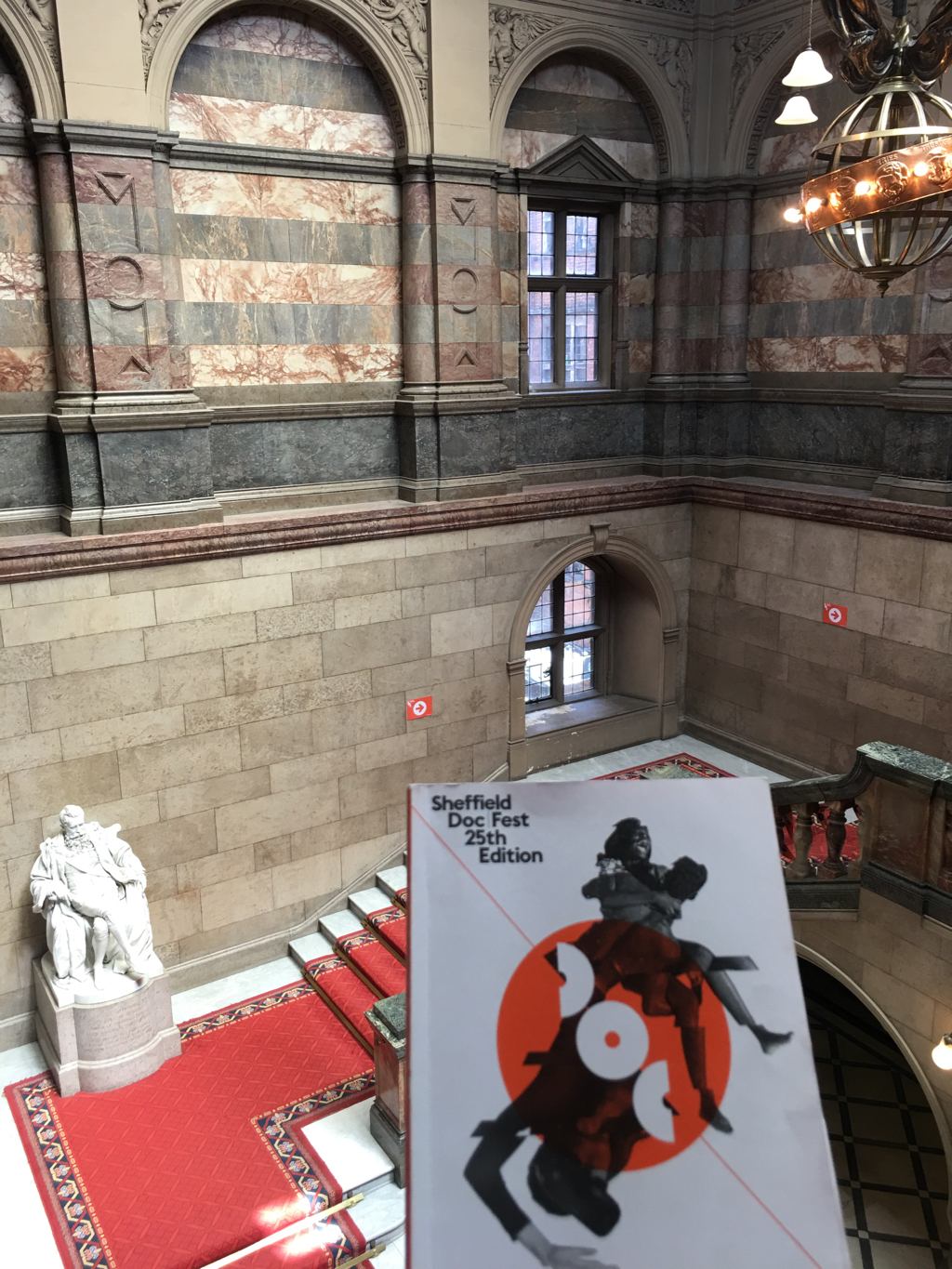 Doc|Adventure : Take a ride through thrilling tales, dramatic challenges, sports documentaries, and road trips.
Doc|Expose : Thrilling investigations exposing corruption, crime, and injustice, from frontlines to headlines.
Doc|Love : Pulsating, intimate stories celebrating the power of love, family, and friendship. 
Doc|Rhythm :  Move to the rhythm with energetic portraits of dance, music, and contemporary culture.
Doc|Think :  Intriguing new ways of seeing and thinking about the world – from politics to science to philosophy.
Doc|Visions : Open your eyes to inspiring, radical artists, and bold cinematic visions.

Step into the brave new world Alternate Realities, hear from the creators of unique virtual and augmented reality experiences that transport us to and help explore the inner workings of the mind.
As part of the Alternate Realities Exhibition The World Unknown To You  invites You to step into the lives of others and journey into new story worlds that use the latest immersive and interactive art forms.




LineUp german documentaries @ Sheffield Dok|Fest 2018:


· AMAL by Mohamed Siam [Youth Award Nominee | Doc|Love]

· BEFORE FATHER GETS BACK by Mari Gulbiani [Doc|Adventure]

· BERLIN PARIS TERROR by Jürgen Brügger, Jörg Haaßengier, Astrid Schult, Ricarda Saleh [Alternate Realities Competition | Better Known Truths]

· CENTRAL AIRPORT THF by Karim Aïnouz [ Doc|Think]

· THE CLEANERS by Hans Block, Moritz Riesewieck [Doc|Think]

· COMMANDER ARIAN by Alba Sotorra [Tim Hetherington Award Nominee | Doc|Expose]

· THE CONGO TRIBUNAL by Milo Rau [Doc|Expose]

· ESTÁ TODO BIEN – IT'S ALL GOOD Tuki Jencquel [Doc|Think]

· EBRAHIM by Elliott McKee [Doc|Expose]

· GERMAN CLASS every beginning is hard by Florian Heinzen-Ziob [Doc|Think]   

· A GOD'S SHADOW by Bernhard Hetzenauer [Doc|Visions]

· HOMO MACHINA by Marc Lustigman, Noam Roubah, Olivier Bonhomme [interactive documentary | The World Unknown To You]

· KINSHASA MAKAMBO by Dieudo Hamadi [Tim Hetherington Award Nominee | Doc|Expose]

· LAST YEAR IN UTOPIA by Jana Magdalena Keuchel, Katharina Knust [Doc|Visions]

· THE LONELY BATTLE OF THOMAS REID by Feargal Ward  [Doc|Adventure]

· LOVERS OF THE NIGHT by Anna Frances Ewert [Doc|Love]

· MASKIROVKA by Tobias Zielony [Doc|Visions]

· OF FATHERS AND SONS by Talal Derki Grand Jury Award Nominee [Doc/Expose]

· ONE OR TWO QUESTIONS by Kristina Konrad [Doc|Expose]

· OVER THE LIMIT by Marta Prus [Youth Award Nominee | Doc|Adventure]

· PARALLEL PLANES by Nicole Wegner [Doc|Rhythm]

· UNAS PREGUNTAS – ONE OR TWO QUESTIONS by Kristina Konrad

· A WOMAN CAPTURED by Bernadett Tuza-Ritter [Grand Jury Award Nominee | Doc|Expose]

 


MeetMarket Projects 2018
· Angels of Sinijar. Yazidis - 21st Century Genocide
Poland, Germany / Saxonia Entertainment GmbH  / Director: Hanna Polak; Producer: Simone Baumann
· Brazil – The Rise and Fall of Lila da Silva
Germany, Brazil / gebrueder beetz filmproduktion / Director Cesar Charlone; Producer: Christian Beetz
· Digital Dictatorship China (WT) Digital Dictatorship China (WT)
Germany, Italy, France / Filmtank GmbH / Director: Andreas Pichler; Producer: Michael Grotenhoff, Thomas Tielsch
· Garage People 
Germany / Tamtam Film GmbH  / Director: Natalija Yefimkina; Producers: Andrea Schütte & Dirk Decker
· Liberace – The King of Bling
Germany / Kinescope Film / Director: Jeremy Fekete; Producer: Matthias Greving
· Miss Holocaust Survivor
Turkey, Germany, Denmark, Israel / Kamara / Director: Eytan Ipeker; Producer: Yoel Meranda; Co-producers: Katrin Pors, Eitan Mansuri & Ingmar Trost 




Alternate Realities Market Projects 2018
· A Symphony Of Noise VR 
United Kingdom, Germany / Up Creatives, Kloos & Co / Producers and creators: Jamie Balliu & Michaela Pnacekova, VR Director: Anrick Bregmann
· Inside Tumucumaque
Germany / Filmtank GmbH, Interactive Media Foundation gGmbH / Director: Ina Krüger; Producers: Michael Grotenhoff & Diana Schniedermeier