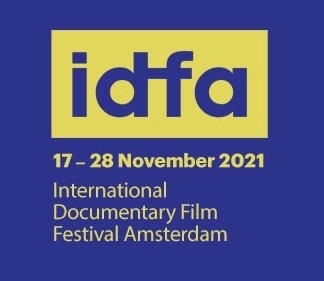 The International Documentary Film Festival Amsterdam — IDFA announced the first films selected for its 34th edition. The Top 10 program curated by Guest of Honor Hito Steyerl includes VIDEOGRAMS OF A REVOLUTION, the cult masterpiece by Harun Farocki and Andrei Ujica, in a nod to Steyerl's long-held admiration of Farocki, who she has written about, exhibited with, and studied under at the Academy of Fine Arts Vienna. Still elsewhere in the selection, Steyerl presents a mainstay of documentary journalism with Laura Poitras' Oscar-winning Edward Snowden film CITIZENFOUR.
This year's Best of Fests selection celebrates a year when, despite all challenges, festivals came back with a large slate of exceptional documentary films, and cinema triumphantly returned to the big screen. The program section takes a decidedly cinephile turn in 2021, honoring the year's award winners, critics' picks, and audience favorites. The 46-film-strong selection includes highlights out of the german documentaries catalogue such as
 IDFA Masters selects sixteen must-see titles from some of the leading filmmakers of our time. Several entries speak to the growing crossover between filmmakers working in both the fiction and documentary worlds, as seen in the German co-productions Karim Aïnouz's MARINER OF THE MOUNTAINS, charting the director's first trip to his father's homeland, TWO MINUTES TO MIDNIGHT by Yael Bartana, and THE FIRST 54 YEARS by Avi Mograbi, among other titles.  
IDFA Forum takes place from Saturday, November 20 to Friday, November 26.
62 projects are selected among them German productions and co-productions such as
For more information please visit the website of the festival and/or download the pressreleases here. IDFA presents new festival selections from September 21 onwards. The final competition titles will be announced on Monday, November 1, during the IDFA 2021 press conference—available to stream online at www.idfa.nl. 
The LineUp of german documentaries at 34 IDFA will be published here at the beginning of November 2021.
See who will be attending 34 IDFA's guest list 2021. 
as single page
• IDFA 2021
• IDFA 2020
• IDFA 2019
• IDFA 2018
• IDFA 2017