CPH:DOX March 23 — April 3, 2022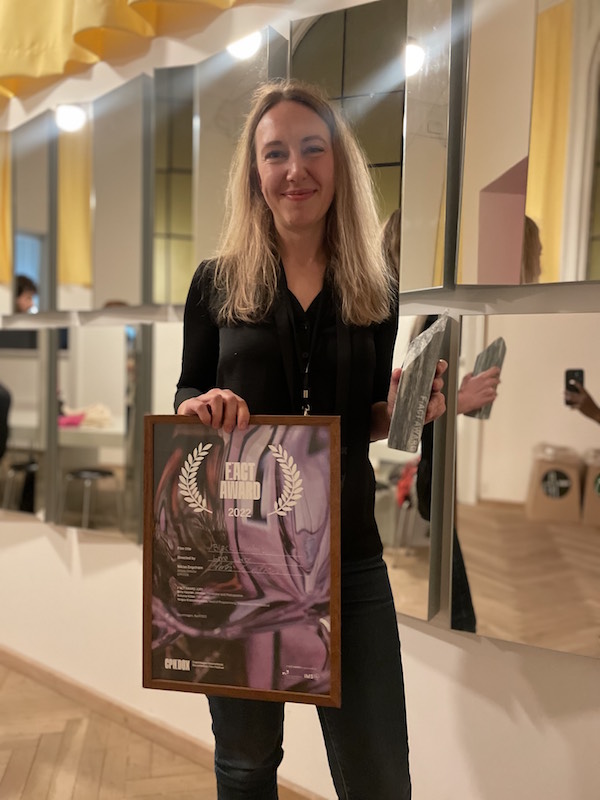 The F:ACT AWARD goes to
BLACK MAMBAS by Lena Karbe.
"A seemingly simple story that quietly reveals its complex layers, BLACK MAMBAS touches upon a multitude of themes, acknowledging but also defying stereotypes. In an ideologically charged landscape we get to experience the struggles and empowerment of young women against the persisting power structures, within the frame of race, family dynamics and the tight grip of colonialism that refuses to let go.
With brilliant cinematography and an intimate eye for nuance we get to experience what sacrifices it takes for a woman to feed a family– we partake in the dream of becoming a decolonized body. The F:ACT AWARD goes to BLACK MAMBAS by Lena Karbe."
The NEXT:WAVE AWARD goes to KASH KASH – WITHOUT FEATHERS WE CAN'T LIVE by Lea Najjar.
"From a tiny anecdote this film expands its cinematic universe and unveils the disillusionment of an entire city – an entire country. From the opening scene's claustrophobic setting, to the final wide eye of an artificial pigeon, witnessing the place it took flight from. We, the jury, wish to give this year's Next:Wave Award to a piece of delicate yet vigorous cinema: 'Kash Kash – Without Feathers We Can't Live'"

200 new films. 76 world premieres. 59 competition titles in six international competitions, including 21 German productions and co-productions. CPH:DOX presents a film programme with a diverse selection of films of artistic quality and contemporary relevance. Several films focusing on Ukraine and Russia will be premiering in the festival's main competition, DOX:AWARD, as well as in other sections.
CPH:DOX will be a hybrid festival in 2022. All films will be screened in the movie theatres between March 23 – April 3.
In addition, a selection of 50-70 films are additionally invited to be a part of a nation-wide online festival from April 1-10 (geo-blocked to Denmark). The selection of films will be announced on March 30 on doxonline.dk.
Accredited international guests will get access to the majority of all films in the festival programme via CPH:MARKET
CPH:DOX will be hosting a lot of exciting in-person events in Copenhagen as well as online offers for both the industry and the audience.
Ten projects have been selected for INTER:ACTIVE that can be experienced at Kunsthal Charlottenborg and at selected venues around Copenhagen from March 25 – April 3, 2022. The interactive exhibition line-up includes three German productions and co-productions.
LineUp German productions and co-productions
BLACK MAMBAS by

Lena Karbe

, 81min, P: Karbe Film GmbH , Germany/France, [F:ACT AWARD]
CAPTURED by Hanna Haaslahti, Finland/Germany [INTER:ACTIVE]
CIVIL DUSK by David Uzochukwu, Germany/Nigeria [INTER:ACTIVE]
CONSTANT by Sasha Litvintseva, Beny Wagner, 40min P: Beny Wagner, Sasha Litvintseva,   Germany/UK, [NEW:VISION]
THE DEAL by Chiara Sambuchi, 89min P: Arndt Fehl, Docdays Productions, WS: NEW DOCS, Germany [F:ACT AWARD]
F@CK THIS JOB by Vera Krichevskaya, 104min, P: Mike Lerner, Jess Search , Vera Krichevskaya, UK/Germany, P: BBC & NDR _ [FOKUS: RUSLAND & UKRAINE]
FREAKSCENE by Philipp Virus, 82min, Germany/US WS: Rapid Eye Movies [SOUND & VISION]
GIRL GANG by Susanne Regina Meures, a Swiss poroduction with a German topic  (P: Switzerland, Christian Frei & SRF) WS: RISE AND SHINE [DOX:AWARD & POLITIKEN:DOX]
INTO THE ICE by Lars Henrik Ostenfeld, Denmark/Germany, P: HANSEN & PEDERSEN, Kloos & Co., WS: Rise and Shine World Sales [DOX:AWARD]*
KASH KASH – WITHOUT FEATHERS WE CAN'T LIVE by Lea Najjar, 90min P: FFL Film- und Fernseh-Labor, Matthias Drescher, Germany/Lebanon/Qatar [NEXT:WAVE]
MANGROVE SCHOOL by Filipa César, Sónia Vaz Borges, 35min,  P: Olivier Marboeuf, Filipa César, Portugal/Germany/France, [NEW:VISION]
MYRIAD. WHERE WE CONNECT by Lena Thiele, Sebastian Baurmann and Dirk Hoffmann, Germany [INTER:ACTIVE]
NASKOV 1:50 by Matilda Mester, 90min, P: DFFB, [DANISH:DOX]
THE NORTH DRIFT by Steffen Krones, 92min, Germany, P: ravir film, WS: New Docs. [CPH:SCIENCE]
REWIND & PLAY with Thelonious Monk by Alain Gomis, 65min, P: Andolfi | Arnaud Dommerc, Die Gesellschaft DGS, France/Germany, [SOUND & VISION]
ROBIN BANK by Anna Giralt Gris, 79min, coP: INDI FILM, [Change Makers]
A SOUND OF MY OWN by Rebecca Zehr, 52min, Germany, P: HFF Munich, taro films  [SOUND & VISION ]
THE SUBHARCHORD – A FUTURE THAT NEVER HAPPENED by Ina Pillat, 60min, Norway/Germany,
 [SOUND & VISION]
THIS STOLEN COUNTRY OF MINE by Marc Wiese, 93min, P: Oliver Stoltz, P: DREAMER JOINT VENTURE Filmprod. GmbH [F:ACT AWARD]
THE VOICE OF THE PEOPLE by Andreas Wilcke, 94min [CPH:DOX]
WIRECARD: THE BILLION EURO LIE by Jono Bergmann, Benji Bergmann, 99min, P: BABKA, [Special Premieres]
THE WORM by Ed Atkins, 13min, P: Ed Atkins [NEW:VISION]
* The Danish/German co-production INTO THE ICE by Lars Henrik Ostenfeld has been selected as the opening film at this year's CPH:DOX. It will furthermore compete in the festival's main competition DOX:AWARD. The world premiere on 21 March 2022 will be held in Copenhagen.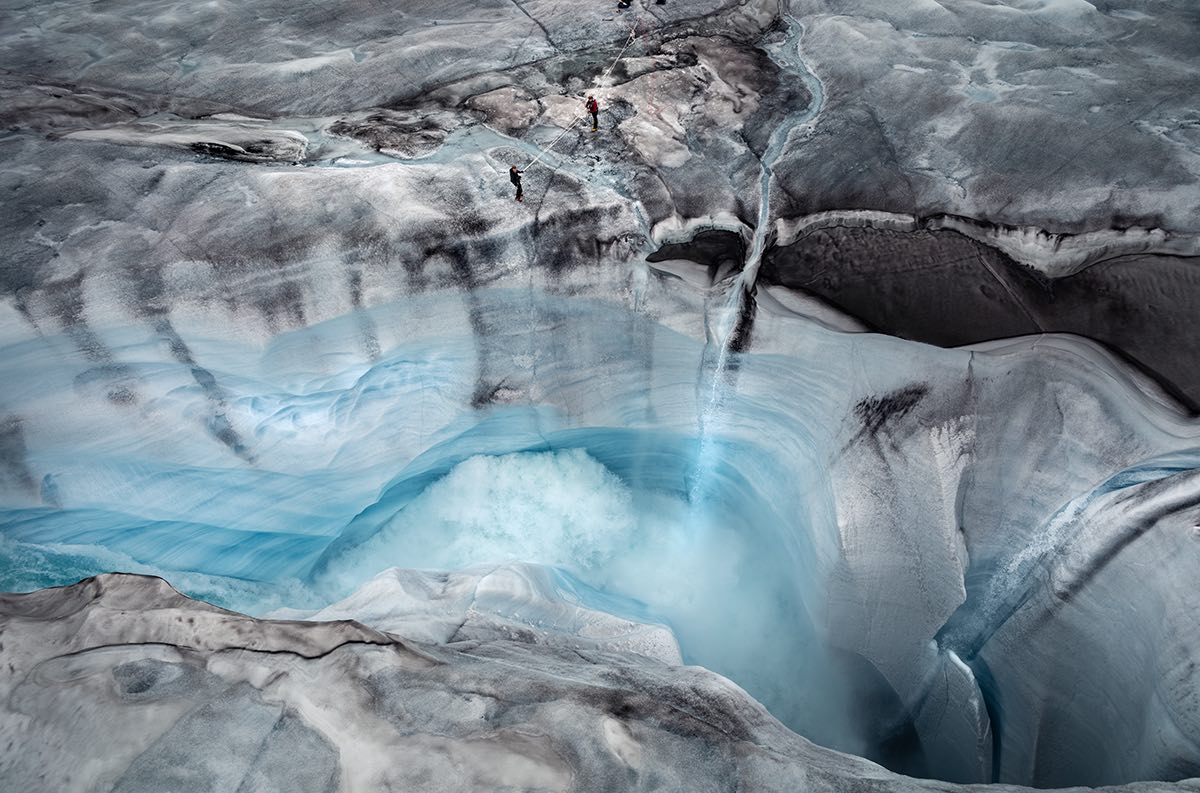 In 2022, CPH:DOX's industry events will take place both physically in Copenhagen and online. These events include financing and co-production event CPH:FORUM, the CPH:CONFERENCE and an INTER:ACTIVE Symposium. The industry programme runs under the banner BUSINESS AS UNUSAL between 28 March and 1 April in 2022.
CPH:MARKET is a curated on-demand screening platform that reflects CPH:DOX's commitment to visually and artistically strong documentary films. It offers professionals an access to the extensive line-up of +150 documentary titles selected for CPH:DOX 2022, and features the line-up of the five competitions – DOX:AWARD, NEW:VISION AWARD, F:ACT AWARD, NORDIC:DOX AWARD, and NEXT:WAVE AWARD – as well all special programmes. Primarily targeted to international TV buyers, sales agents, festivals, curators, journalists and distribution companies, the on-demand screening market is open to all accredited professionals. The titles are available from March 23 until 30 days after the festival May 3, 2022.
For more information please visit the website CPH:DOX for professionals !
The next edition of CPH:DOX is held from March 15-26, 2023.
SUBMISSION DEADLINES:
• September 1, 2022 (for films finished by that date)
• December 1, 2022 (for films finished after September 1)
as single page:
• CPH:DOX 2022 .
• CPH:DOX 2021 .
• CPH:DOX 2020 .
• CPH:DOX 2019 .