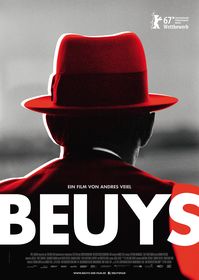 ...and the German Film Award BEST DOCUMENTARY goes to Thomas Kufus for  BEUYS by Andres Veiel.
...and the German Film Award BEST EDITING goes to Stephan Krumbiegel & Olaf Voigtländer for BEUYS.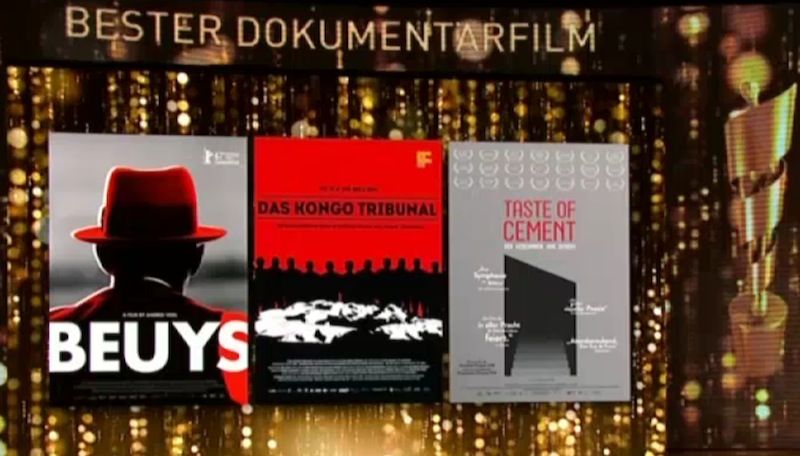 THE NOMINEES:
BEUYS by Andres Veiel  __ 
Best Documentary - Producer Thomas Kufus
Best Editing - Stephan Krumbiegel, Olaf Voigtländer 
Best Score - Ulrich Reuter, Damian Scholl

THE CONGO TRIBUNAL by Milo Rau  __
Best Documentary - Producer Arne Birkenstock, Oliver Zobrist 

TASTE OF CEMENT by by Ziad Kalthoum  __
Best Documentary - Producer Eva Kemme, Ansgar Frerich, Tobias N. Siebert 

The awards are preseted at the PALAIS AM FUNKTURM in Berlin, April 27, 2018

February 2018, watch shortlisted documentaries for German Film Award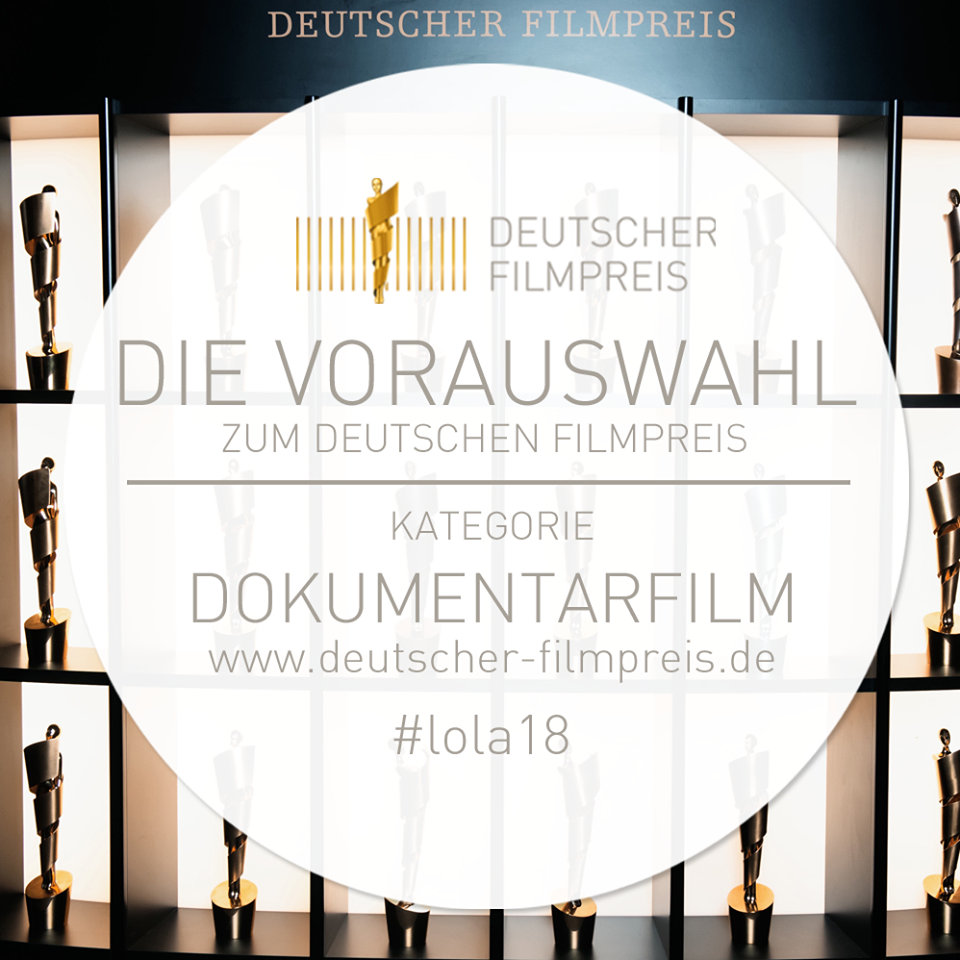 LOLA@BERLINALE is a joint project of the Berlin International Film Festival, the German Film Academy and German Films, the national company for promoting German films. Select screenings at the European Film Market spotlight the best in German film by presenting LOLA@BERLINALE, a programme of films short-listed for the German Film Awards (aka LOLA) by the German Film Academy. The listed films are screened with the directors in attendance. Screenings are open to accredited professionals and members of the German Film Academy eligible to take part in the nomination. All films are shown with English subtitles. 
ALS PAUL ÜBER DAS MEER KAM || WHEN PAUL CAME OVER THE SEA
D: Jakob Preuss P: Weydemann Bros. GmbH
BEUYS
D: Andres Veiel, P: zero one film, Thomas Kufus
EINGEIMPFT || FAMILY SHOTS
D: David Sieveking P: Flare Film GmbH, Martin Heisler & Lichtblick Film, Carl-Ludwig Rettinger
FIGHTER
D: Susanne Binninger P: CORSO Film, Erik Winker
HAPPY 
D: Carolin Genreiht P: CORSO Film, Erik Winker
HUMAN FLOW
D&P: Ai Weiwei, P: Heino Deckert, Chin-Chin Yap
I HAD NOWHERE TO GO
D: Douglas Gordon  P: moneypenny filmproduktion GmbH
DAS KONGO TRIBUNAL || THE CONGO TRIBUNAL
D: Milo Rau, P: Fruitmarket Kultur und Medien GmbH, Arne Birkenstock
NATIONAL BIRD
D: Sonia Kennbeck P: Wim Wenders, Errol Morris
SYSTEM ...ERROR!
D: Florian Opitz  P: Spring-Productions, Florian Opitz
TASTE OF CEMENT
by by Ziad Kalthoum
P: Eva Kemme,
Ansgar Frerich, Tobias N. Siebert
weit. DIE GESCHICHTE VON EINEM WEG UM DIE WELT
far. the story of a journey around the world
D&P: Gwendolin Weisser, Patrick Allgaier
WENN GOTT SCHLÄFT || WHEN GOD SLEEPS
D&P: Till Schauder
ZWISCHEN DEN STÜHLEN || TO BE A TEACHER
D: Jakob Schmidt P: Marie-Luise Scharf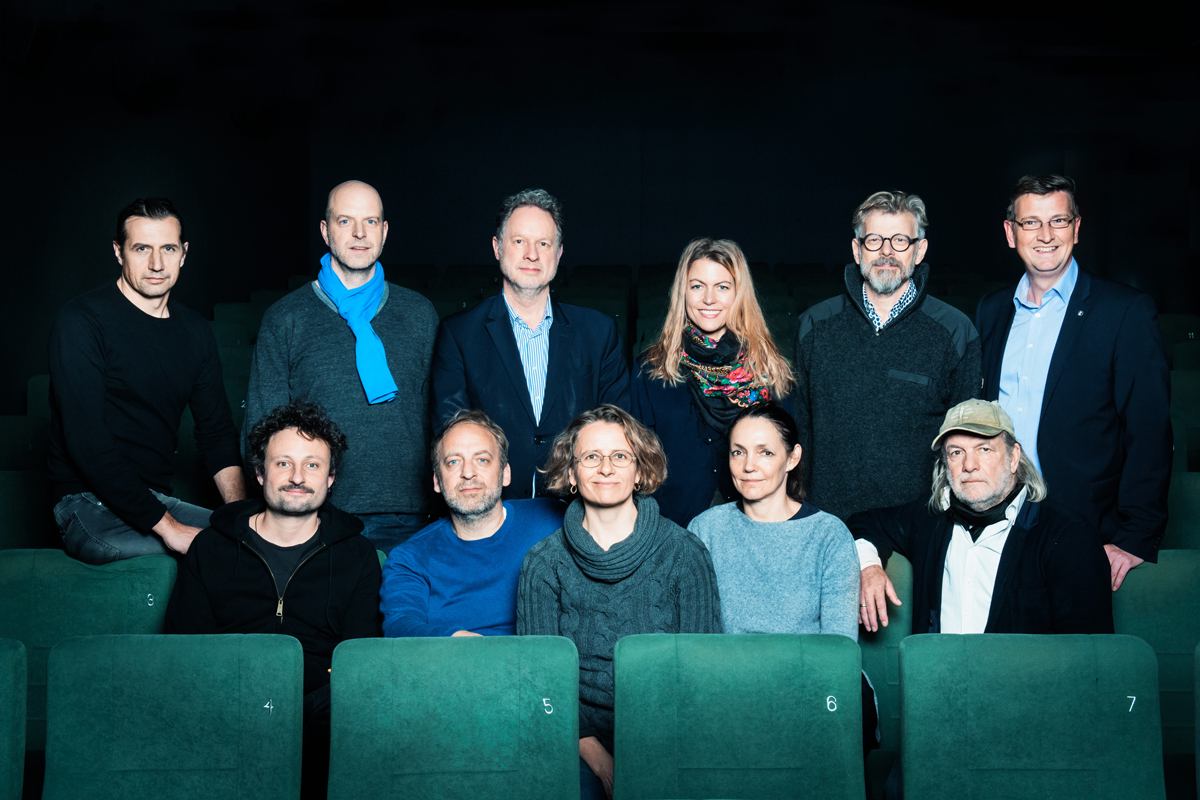 ©  Florian Liedel | Deutscher Filmpreis
Committee German Film Award Documentary, standing:
Klaus Stern, Jens Schanze, Gunter Hanfgarn, Susanne Regina Meures, Marcel Kurth, Martin Rabanus,
sitting:
Markus Nestroy, Heiko Maile, Hanka Knipper, Kirsten Kunhardt, Pepe Danquart.