• 252 docs & doc projects
• 56 different countries
• 13 Toronto screens
• 110 world & international premieres
• 54% female filmmakers  _

With exceptional professional development, networking, and business opportunities, Hot Docs is perfect for doc professionals at all career levels. Make the right connections and secure critical financing for your film with Hot Docs exclusive market programs, including the renowned Hot Docs Forum, and the one-on-one pitch meeting services Hot Docs Deal Maker and Distribution Rendezvous. During the 2019 Festival, Hot Docs will host 14 official delegations, among them one from Germany Thomas Kaske, Veit Bastian, Sonja Winterberg,  Reinhard Beetz & Georg Tschurtschenthaler (gebrüder beetz filmprod.), Katrin Sandmann & Stefan Mathieu (Kobalt GmbH), Tristan Chytroschek (a&o buero filmprod. GmbH), Elina Krewitz (NEW DOCS), Sven Marquardt, Annekatrin Hendel (IT WORKS! Medien), Pia Hellenthal, Erik Winker (CORSO FILM) and others.
The HOT DOCS FORUM, Hot Docs' key international co-financing market event, and Hot Docs Deal Maker, Hot Docs' curated one-on-one pitch meeting program, have wrapped after two days of brisk pitching, networking and deal-making. Celebrating its 20th anniversary this year, the Forum saw a total of 21 projects representing 18 countries presented to a room of over 300 key funders and decision makers as well as filmmakers, producers, and other observers. Women were remarkably represented at this year's Forum, with 14 of the 25 directors and 30 of the 56 producers associated with projects being female. 

Meet German producers in Toronto April 30 & 1 May 1, 2019 at the
FORUM PITCH
• 1001 NIGHTS APART by Sarvnaz Alambeigi (DE/US/UK/IR, Filmpunkt)
• MISSION SEX-ED by Cosima Dannoritzer (DE/ES, Tondowski Films)
• COLOUR OF THE WIND by Claire Sanford (CA/DE/FI, Alias film und sprachtransfer)
• MIDWIVES by Hnin Ei Hlaing (CA/DE/MM, AMA FILM)
• ZINDER by Aicha Macky (FR/NE/DE, CORSO Film)
The first look program's first prize of $30,000 CDN went to MIDWIVES [EyeSteelFilm Inc (Canada), AMA FILM GmbH (Germany), Snow Film]. Pitched by director Hnin (aka Snow) Ei Hlaing, and producers Ulla Lehmann and Mila Aung-Thwin, Midwives tells the incredible story of two midwives who work side by side in a makeshift medical clinic. The award's second prize of $20,000 CDN went to COLOUR OF THE WIND [Tortuga Films (Canada), Alias film und sprachtransfer GmbH (Germany), Mouka Filmi Oy (Finland)]. Pitched by director Claire Sanford, producer Adam Pajot Gendron and co-producer Dagmar Jacobsen, COLOUR OF THE WIND is a cinematic portrait of monstrous dust storms that travel from the deserts of China to the shores of California, and the people in their path. Hot Docs first look is a curated access program for philanthropic supporters of, and investors in, documentary film, and first look participants vote on prize recipients and generously provide prize money.

Hot Docs, North America's largest documentary festival, offers an outstanding selection of over 200 films from Canada and around the world to Toronto audiences of more than 200,000. This year with the LineUp of 16 German productions and co-productions:
EXHIBITION commissioned and presented by the Goethe-Institut Toronto at Goethe Media Space: TOUCHING FROM A DISTANCE II: Transmediations in the Digital Age including
• PREDICTIVE BIOGRAPHY (2018, video 10 min) by Jonas Blume
• Sour Candy (2018) by Manja Ebert
• As if we are passing through tunnels (2018) by Ornella Fieres
• IMITATIO (2018, 24 min) by Aron Lesnik
• Flying Sculptures – working title (2019) by Lorna Mills
• You want it darker (2018) by Sarah Oh-Mock
• Das kleine Rotkäppchen (2011, 2:50 min) by Julia Charlotte Richter
• Fall of the House of Usher I (2017, 12:55 min) by Anna Ridler
• Here We Are – A Turing Torture (2018, VR experience 7:35 min) by The Swan Collective
• Glocal (2017, 15 min) by Tina Wilke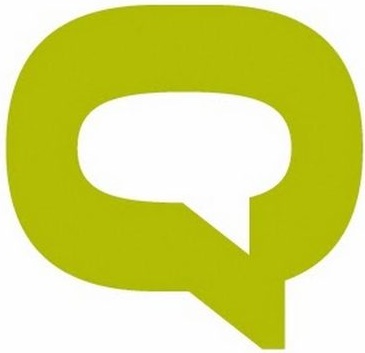 further information german documentaries @ hotdocs:
• german films,
• GOETHE INSTITUT Toronto
• last year: 25 HotDocs 2018 _NEWS
• www.FB.com/hotdocsfestival