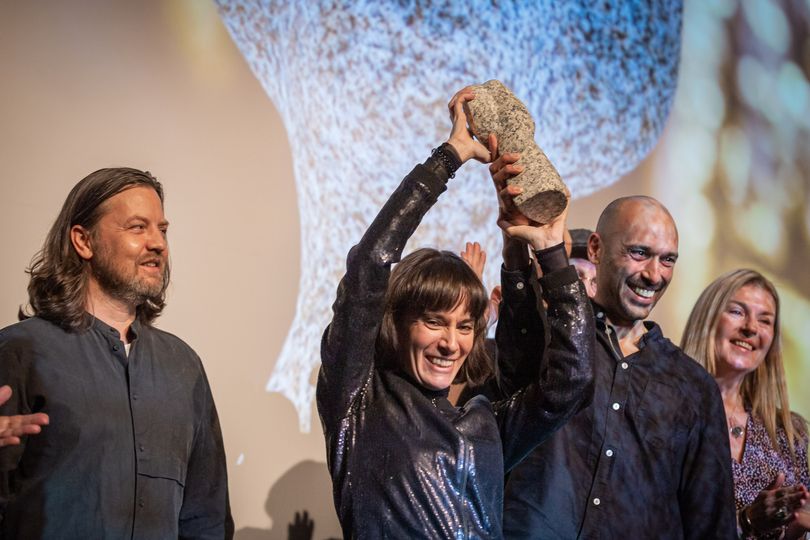 THE GRANIT- for the best documentary goes to LUCHADORAS by Patrick Jasim and Paola Calvo.
The documentary film award GRANIT donated by the Hermann and Bertl Müller Foundation, is awarded for the best documentary of the festival and comes with a prize money of 7.500€. This year's jury have been Marcus Richardt, Cordula Kablitz-Post and Douglas Wolfsperger.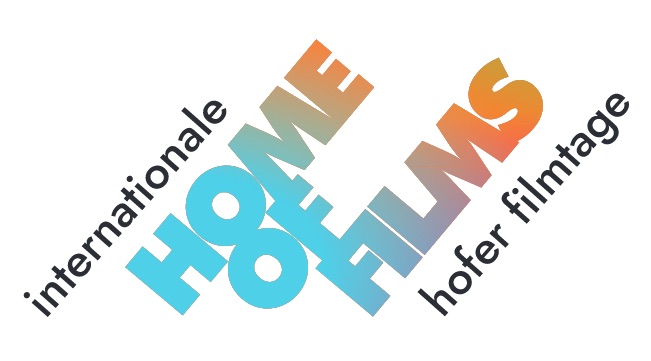 Again, the Hof International Film Festival will take place as a dual festival. Screenings in cinemas according to the hygiene regulations from 26 to 31 October, then plus7streamdays meaning one week until November 7 the films are available online in Germany.
IN MEMORIAM MIKIS THEODORAKIS the 55 Hof IFF screens again
DANCE FIGHT LOVE DIE - WITH MIKIS ON THE ROAD by Asteris Kutulas [51HOF IFF 2017]
LineUp German documentary productions and co-productions
EVERYTHING YOU NEED | ALLES. WAS MAN BRAUCHT by Antje Hubert, 98min, D: Die Thede .
AND GENTLY FLOWS THE RHINE | UND RUHIG FLIESST DER RHEIN by Volker Klotzsch, Oliver Matthes, P: rootfilms G.b.R.
BARRICADE – PICTURES OF A FOREST OCCUPATION | BARRIKADE – BILDER EINER WALDBESETZUNG  by David Klammer, 83min
GO HEAL YOURSELF | GEH UND HEILE DICH SELBST by Yasmin C. Rams, 106min
HEAVY METAL DANCERS by Gretta Sammalniemi, 79min, P: Elfenholz Film GmbH, HFF Munich
HIGHFALUTIN by Hans Broich, 96min
ISOLATION by Michele Placido, Julia von Heinz, Michael Winterbottom, Jaco Van Dormael, Olivier Guerpillon, 92min
LUCHADORAS by Paola Calvo, Patrick Jasim, 92min
MY STRANGE COUNTRY | MEIN FREMDES LAND by Marius Brüning, Johannes Preuß
NACH DER ARBEIT by Alexander Riedel, 120min
SCHATTENKIND by Andreas Arnstedt, 51min
SEASIDE SPECIAL by Jens Meurer, 91min
DIE WETTERMACHER by Stanislaw Mucha, 92min
WE ARE ALL DETROIT – WHAT STAYS AND WHAT DISAPPEARS | WE ARE ALL DETROIT – VOM BLEIBEN UND VERSCHWINDEN by Ulrike Franke, Michael Loeken, P: filmproduktion loekenfrank
YOU'LL NEVER WALK ALONE by André Schäfer, Hartmut Kasper, 90min, P: FLORIANFILM GMBH
SPEEDDATING @ 55 HOF IFF
Other events such as the HoF PLUS framework program as well as the HoF 7 Minutes Pitch for newcomers, will also be organized in accordance with the current pandemic requirements.
This year the pitching session 7 MINUTES even goes one step further. As part of HoF PLUS it offers up-and-coming filmmakers the chance to network in the industry and also find additional strong partners for the realization of their material.

The session will take place on Thursday, 28 October 2021 from 10:00-12:30 within the framework of the HoF PLUS program of the Hof International Film Festival. The pitching languages are German or English.
as single page
• 55 Hof IFF 2021
• 54 Hof IFF 2020 _