THE PRIZE OF FILM CRITICS as well as BEST ORIGINAL SCORE DOCUMENTARY goes to INDEPENDENCE by Felix Meyer-Christian with Helen Wendt and composer Marcus Thomas.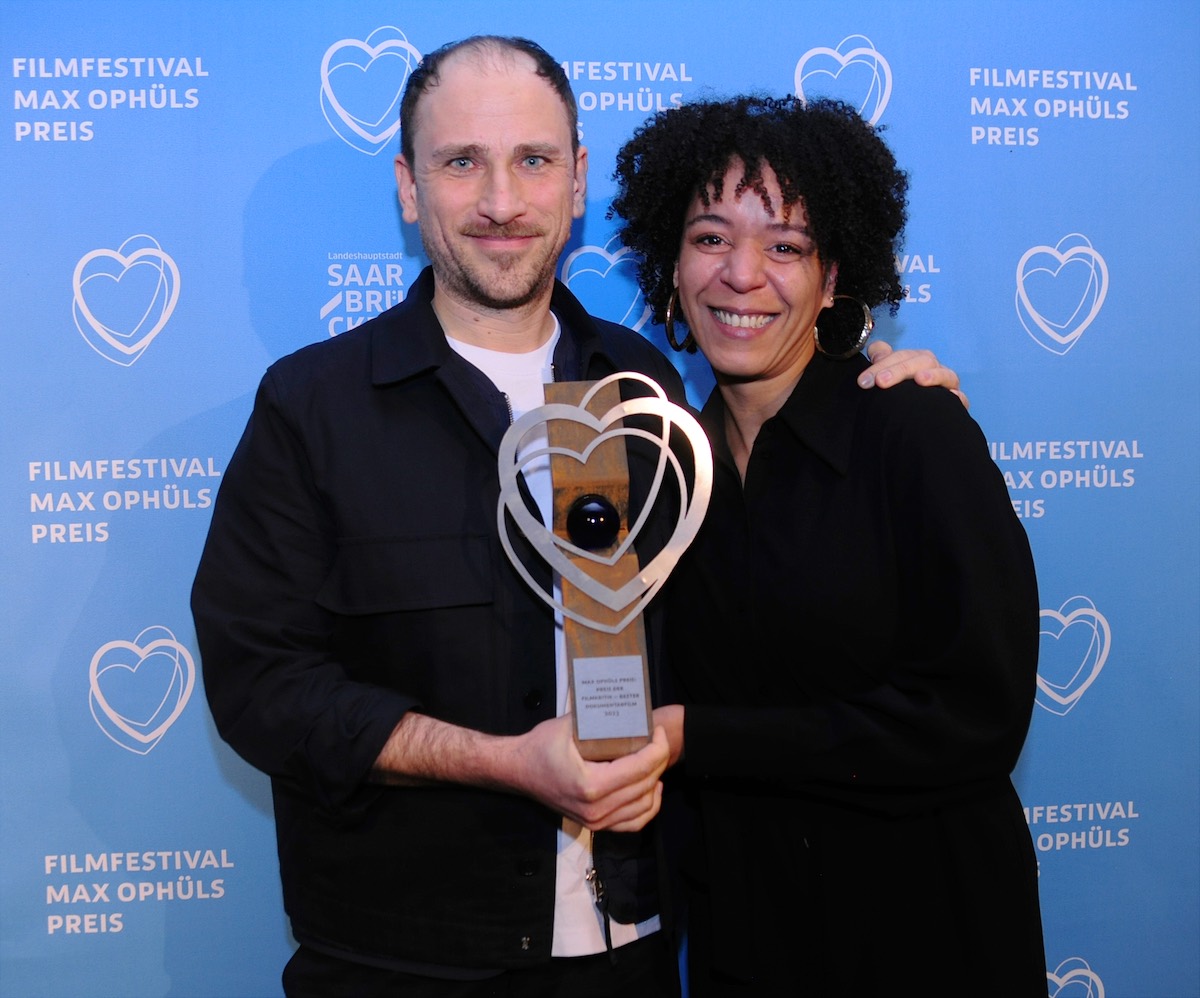 Felix Meyer-Christian with Helen Wendt
"...A young Afro-German woman from Berlin embarks on a search for her roots. In the process, not only is the changeable relationship between the GDR and Mozambique made clear, but above all the question of identity, belonging and independence is raised. Based on this personal story, the successful essay film traces other independence movements, lets people from South Sudan have their say, from Catalonia, Great Britain and also from Bavaria. The struggle for independence, be it Brexit or the national Bavarian party, is neither judged nor ridiculed, but taken seriously. By playing out independence on three levels, the personal, the political and the symbolic on the theater stage, the film develops a tremendous pull and thus appears unstrained and immediate. Only when the question of belonging is clarified can one be truly independent." [Jury Prize of Film Critics]
The Max Ophüls Preis Film Festival is considered the most important newcomer film festival in the German-speaking world, giving voice and presenting the works of new talents from Germany, Austria and Switzerland. 
WETTBEWERB DOKUMENTARFILM with eleven films from German speaking countries, such as Austria, Germany and Switzerland, competing for four prizes:
LineUp German documentary productions and co-productions

as single page:
• 44 FF Max Ophüls Preis 2023
• 43 FF Max Ophüls Preis 2022
• 42 FF Max Ophüls Preis 2021
• 41 FF Max Ophüls Preis 2020
• 40 FF Max Ophüls Preis 2019
...and 'work in progress' 45 FF Max Ophüls Preis 2024