This unique film experience delves deep into an artist's work, revealing their journey through life, inspiration and creative process. It explores his fascination with myth and history. Past and present intertwine to blur the line between film and painting and allow the audience to be fully immersed in the remarkable world of one of the greatest contemporary artists, Anselm Kiefer.
FOUR DAUGHTERS | LES FILLES D'OLFA | OLFAS TÖCHTER by Kaouther Ben Hania, WS: The Party Film Sales, P: Twenty Twenty Vision Filmproduktion,[Festival de Cannes - Competition] Between light and darkness stands Olfa, a Tunisian woman and the mother of four daughters. One day, her two older daughters disappear. To fill in their absence, the filmmaker Kaouther Ben Hania invites professional actresses and invents a unique cinema experience that will lift the veil on Olfa and her daughters' life stories. An intimate journey of hope, rebellion, violence, transmission and sisterhood that will question the very foundations of our societies.
MALQUERIDAS by Tana Gilbert, 75min co-produced by Dirk Manthey Film UG, Germany is looking for festivals, sales agent, distributors, buyers, gap financing [MARCHÉ DU FILM] Women in prison reconstruct their experience of motherhood through videos and photographs captured with their forbidden cell phones while serving their sentences. Malqueridas offers a reflection on the severity of motherhood when faced with confinement and the loss of affections.
The festival will take place May 16 – 26, 2023, download the PDF with screening times here.
Marché du Film - Festival de Cannes
German Pavilion #124
Village International - Riviera
1 Boulevard de la Croisette
06400 Cannes, France
info@focusgermany.de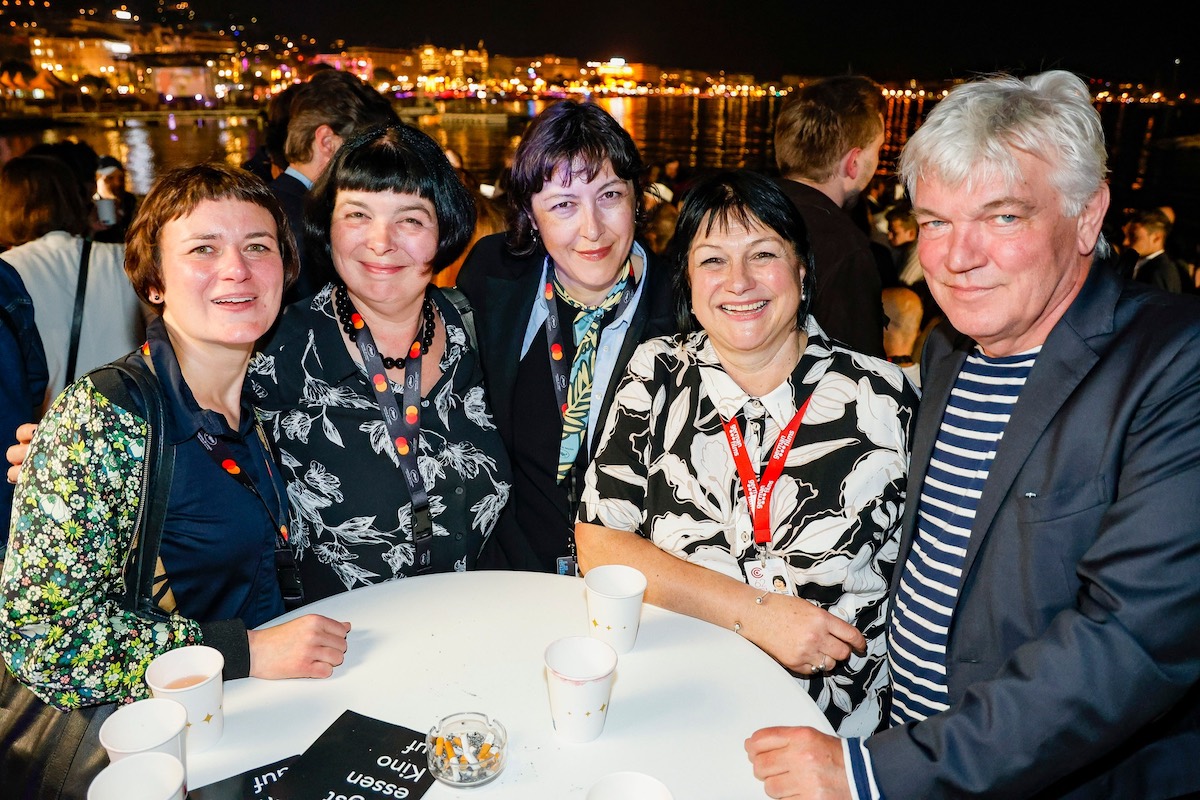 German Films – German Documentaries Happy Hour
The nominees for the 2023 Doc Alliance Award are announced.

In 2023, each of the Doc Alliance festivals has nominated one feature-length and one short film, both eligible for two respective feature and short prizes. The selection of 16 films has been revealed at Marché du Film – Festival de Cannes, May 23, 2023. Discover all nominees here. The award ceremony will take place at DokuFest in Prizren in August 2023.
This year's jury members are:
• Jonathan Ali, programmer and curator (Locarno, Open City Docs, True/False and Sheffield Doc/Fest, Third Horizon Film Festival)
• Anna Berthollet, CEO, Lightdox (sales and distribution)
• Arnaud Hée, programmer (Bibliothèque publique d'information in Centre Pompidou) 
 Nominated by DOK Leipzig are the two german documentaries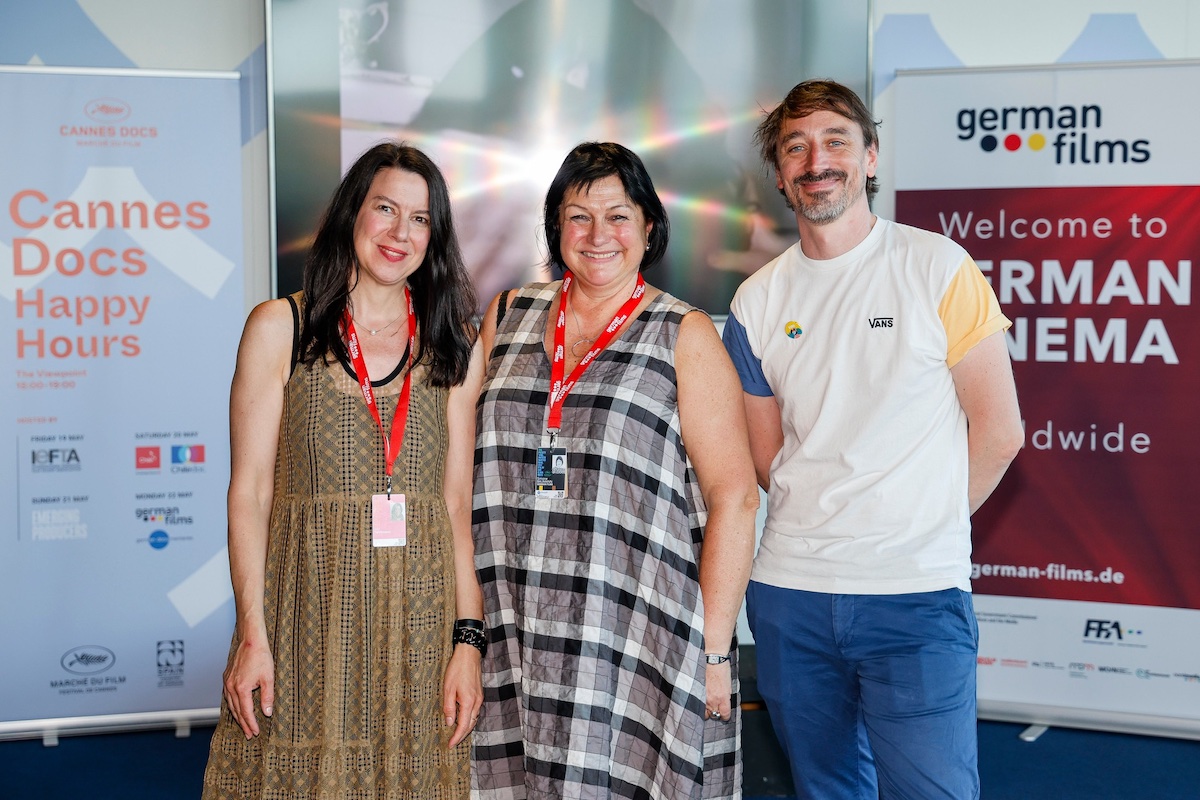 Julia Teichmann, Simone Baumann @ 76 FESTIVAL DE CANNES
More information..