COMPANIES
brave new work film prod. GmbH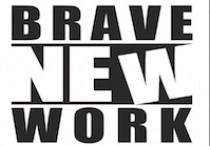 brave new work film productions GmbH was founded by Mohammad Farokhmanesh, Frank Geiger and Armin Hofmann in 2000. The company is located in Hamburg and also has a local branch in Munich, Bavaria.
We are developing and producing feature documentaries, documentaries and docu-series. Our documentary formats deal with current issues from the fields of society, politics and culture and cover the whole spectrum – from local to global subjects.
Several of our productions received the Gerd Ruge Award of the Filmboard NRW and were in competition of acclaimed film festivals like IDFA Amsterdam and the Sundance Film Festival in the USA.
Films