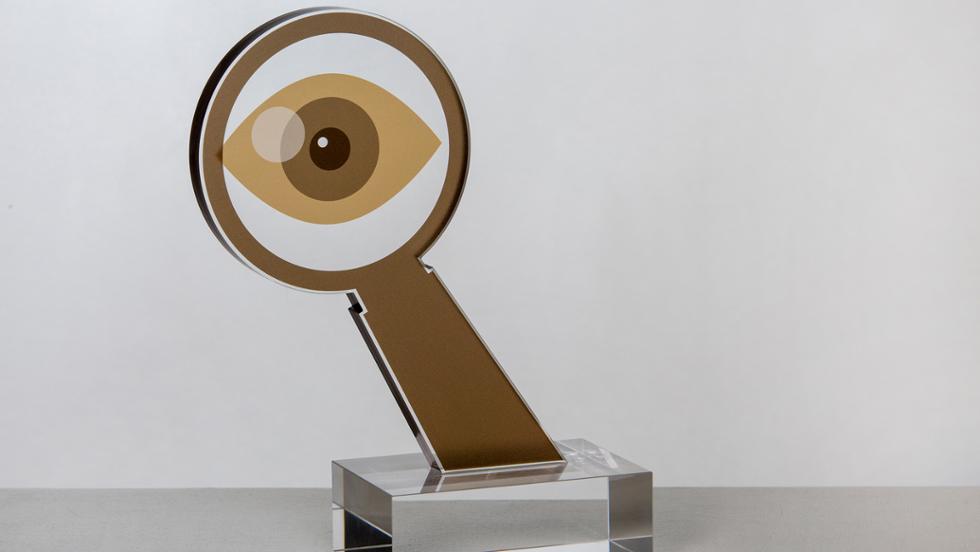 The awards were presented in a ceremomy on June 29 during the 2nd SWR DOKU FESTIVAL 2018, June 27—30 in Stuttgart.  The nominated documentaries are presented alongside others during the festival, with Q&A after the screenings.
 The German Documentary Award goes to  OF FATHERS AND SONS by Talal Derki, P: BASIS BERLIN Filmprod.
The STZ Leserjury Prize goes to SYSTEM ERROR by Florian Opitz, P: Port au Prince Film & Kultur Produktion GmbH
The Supporting Award of HDF—Haus des Dokumentarfilms goes to SHUT UP AND PLAY THE PIANO by Philipp Jedicke, P: Rapid Eye Movies
The Award of the 'Norbert Daldrop Förderung für Kunst und Kultur' goes to THE POETESS by Stefanie Brockhaus, Andreas Wolff, P: Brockhaus/Wolff Films
The Prize of the Opus GmbH goes to CONNY PLANK – THE POTENTIAL OF NOISE by Reto Caduff, Stephan Plank, P: Sugar Town Filmprod.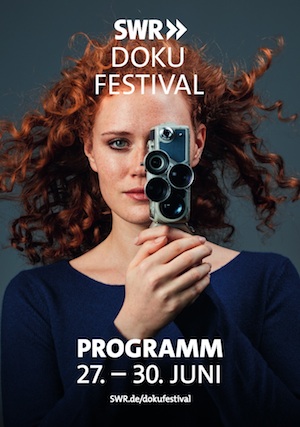 The Nominees Deutscher Dokumentarfilmpreis | German Documentary Award 2018 are:

The Nominated Music Documentaries for the Prize of the Opus GmbH are:

Other Documentaries of the Program a.o.:

1968MM by Felix Kriegsheim, Jerry Rothwell, Stefano Strocchi, P: BOEKAMP & KRIEGSHEIM
DIE AKTE OPPENHEIMER – Das dunkle Erbe antisemitischer Fake News | Jew Süß and The Long Shadow of Anti-Semitic Nazipropaganda by Ina Knobloch P: City Media
ALL DER JAZZ by Andreas Ammer, P: SWR
BRIAN AUGER LIFE ON TOUR by Michael Maschke, P:LIFEONPIX
CHICKS ON BOARD (series) by Dörthe Eickelberg, P: LaBom, 
DEMOCRACY by David Bernet, P: INDI FILM
ESKIMO LIMON – Eis am Stiel, von Siegern und Verlierern by Eric Friedler, P: Bakery Films
FAREWELL YELLOW SEA by Marita Stocker,  P: INIDI FILM
INS SCHWARZE GETROFFEN – Die deutsche Blindenfußballnationalmannschaft by Rebekka de Buhr, Ulf Puntschuh, Bastian Wagner
KRIEG UND FRIEDEN by Artem Demenok, Andreas Christoph Schmidt, P: SCHMIDT & PAETZL
KÖNIG CLAUS – Peymanns Leben für das Theater by Andreas Ammer, P: SWR
KULENKAMPFF'S SHOES | KULENKAMPFFS SCHUHE by Regina Schilling, P: Zero One film GmbH
LOUIS ARMSTRONG by Harald Letfuß, P: SWR
REGGAE BOYZ by Till Schauder, P: Partner Pictures LLC
SANDMÄDCHEN | SANDGIRL by Mark Michel, P: worklights media production GmbH
SALAAM SCHALOM by Janos Fischer, Frieder Schmalzhaf
SPK COMPLEX by Gern Kroske, P: realistfilm
THE SUMMIT – PERFORMING G20 by Rasmus Gerlach, P:Kinoki GmbH
EIN TIER SCHAUT ZURÜCK by Dieter Zimmermann, P: Zimmermannfilm
WAS WAR LINKS by Andreas Christoph Schmidt (©2003)
WIR LASSEN DICH NICHT ALLEIN – Unerwegs mit dem Kriseninterventinsteam Stuttgart by Samuel Härtl
ZEUGEN GEGEN ASSAD by Tina Fuchs, P: Michael Hofmann
ZWISCHENSTATION by Alexander Bambach, P: Alexander Bambach 
Filmakademie Baden-Wurttemberg GmbH presents:
GALAMSEY by Johannes Preuss
HASSJÜNGER by Julia Knopp, Maximilian Damm
NOLLYWOOD (work in progress) by Johannes Preuss
UNGARISCHE WUNDEN by Cécilia Marchat
OF NEONAZIS AND SUPERHEROES | VON NEONAZIS UND SUPERHELDEN - Die Kleinstadt Themar und der Rechtsrock by Adrian Oeser
...and 

The 14th edition of this annual event for professionals focuses on the productions of non-fiction series. Authors, editors, directors and producers give an account of the making of these documentaries and series:
1968mm a three-part series by Felix Kriegsheim, Jerry Rothwell, Stefano Strocchi, P: BOEKAMP & KRIEGSHEIM 
18 – KRIEG DER TRÄUME | CLASH OF FUTURES an eight-part series by

Jan Peter, Frédéric Goupil

, P: LOOKSfilm & Les Films d'Ici
DER KRIEG UND ICH – Kindheit im 2. Weltkrieg | KIDS OF COURAGE – Childhood during WWII an eight-part series by

Matthias Zirzow, P: LOOKSfilm

DAS KONGO TRIBUNAL | THE CONGO TRIBUNAL  by Milo Rau, P: Fruitmarket Arts & Media GmbH
WER WAR HITLER | THE HITLER CHRONICLES by Hermann Pölking-Eiken, P: EPOCHEmedia
HÖLLENTAL (AT work in progress) a six-parts series by Marie Wilke, P: Kundschafter Filmproduktion GmbH
THE PROMISE — Killing for Love by Marcus Vetter & Karin Steinberger, P: Filmperspektive GmbH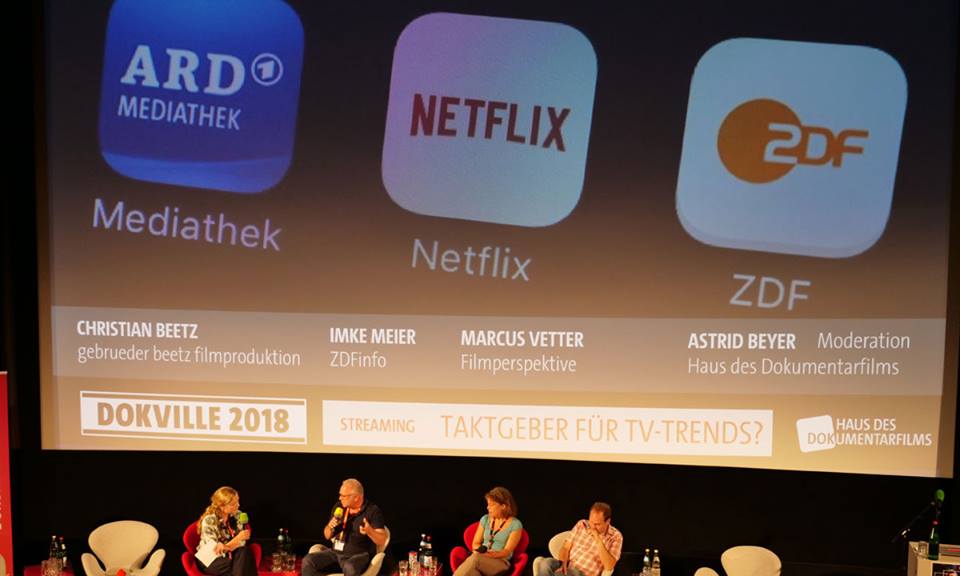 …and others. For the full program of 14th DOKVILLE please click here. For more information and updates please visit the website www.dokville.de and/or the FB-Profile  



The PDF of the SWR DOKU FESTIVAL PROGRAMM 27-30 JUNE 2018 for download here.