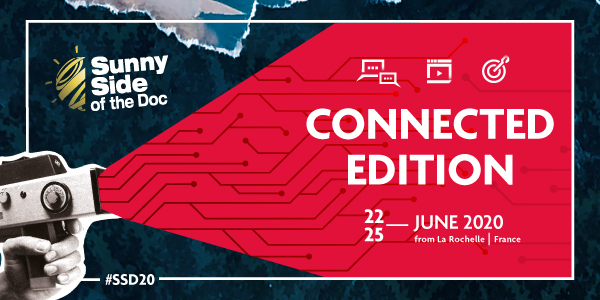 • With BERLIN 1945 produced by Zero One Film, Autentic Distribution presents a historic documentary that takes us into Berlin's most fateful year through the eyes of those who lived through it: the German population and the Allied soldiers.
The Archive Workshop #1: Sourcing with Patrick Hörl, Managing Director, Autentic GmbH - Autentic GmbH and Mirjam Strasser Head of Sales & Acquisitions - Autentic GmbH as well as the well known Filmeditor Andrew Bird hosted by Elizabeth Klinck, Archive Producer & Copyright Clearance Specialist - Elizabeth Klinck Research is scheduled for Monday, June 22 at 03:00pm. [source PR June16, 2020]
For more information and UpDates cklick here.


Information as May 28, 2020, download as PDF.
Sunny Side of the Doc's DNA goes digital: content, trends, networking
In response to the massive disruption brought about by the COVID-19 pandemic and the importance of keeping the documentary community's activities alive, the 31st edition of Sunny Side of the Doc and the 4th edition of PiXii Festival will move to an exclusively online format for the very first time, taking place on 22nd to 25th June and streamed from La Rochelle, France.

As the virus forces us indoors, we have been thinking of ways to invest in our digital spaces, and build robust connections that can compensate some of the physical proximity we're losing. These measures demonstrate our long term commitment to sustaining the creative health of the industry and making sure WE return together to a rich and vibrant ecosytem at the end of the crisis.

In an interconnected world, this year's Connected Edition aims to provide the viable funding opportunities, valuable market intelligence, and networking services Sunny Side of the Doc is known for.
 
This unique platform will enable all major industry stakeholders to connect for a series of tailor-made activities including pitch sessions, one-to-one meetings and also a significant programming of video resources and topical webinars (livestreamed Q&A, hands-on workshops, case studies) designed by top-level experts to foster extensive interactions with professional peers. What's more, the new digital format allows for some of the online offerings to remain accessible beyond 25th June 2020.
 
The Sunny Side of the Doc Connected Edition is structured around three elements that are the foundation of this international marketplace's DNA:
• Content First: showcasing quality-driven projects and programmes through pitches and an online screening library;
• Trends and Industry Focused: having a finger on the pulse for the lastest trends and practices to help beat the crisis;
• Community Driven: strengthening our real-world ties and maintaining international collaboration between talent, production companies, distributors, broadcasters and cultural centres.

All our delegate passes will be streamlined into a new All Access - Connected Pass at a flat-rate fee of €200 (excl. tax) for the entire offering.

Sunny Side of the Doc will also host an online screening library where buyers can watch programmes from international distributors and find projects currently in development. The library will remain running until the end of 2020. A new Rough Cuts section for documentaries in production from Central and Eastern Europe will be launched, in preparation of its country focus in 2021. The screening room will also host a selection of documentaries from peer festivals which have gone digital, in order to increase the exposure of their top programmes.
Sunny Side of the Doc continues to provide a platform for exchanging crucial information to help navigate the international marketplace and anticipate developments during this current streaming age. History is this year's theme of choice, running throughout the programme's range of events from coproduction case studies, archives workshops and channel lineups, which have all been restructured and adapted for online viewing.
Furthermore, the new online format means there will be more 30-minute Meet The Execs interactive sessions, enabling decision-makers from channels, platforms and cultural stakeholders to share their programming, acquisitions and co-productions strategies, as well as their projects for the season to come.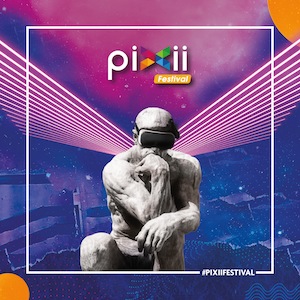 As a physical showroom is no longer possible, the 2020 official selection will receive online exposure enabling creators from around the globe to showcase their immersive works via short video clips and targeted meetings.
A series of digital culture kickstarters will also help boost professional development and enhance collaborative partnerships.
• TRAILER •
An international jury of industry experts will award prizes to:
• The Best Immersive Experience
• The Best Educative Content
• The Best Museal Installation
 as single page
• 31 SSD .
• 30 SSD ...just to remember 30SSD in Summer 2019 when Germany was the COUNTRY in FOCUS .