CoPro - Documentary Marketing And Animation Foundation has been promoting and marketing the Israeli documentary films outside of Israel since 1999. Its primary goal is to promote collaborations between Israeli filmmakers and their counterparts abroad. CoPro has revolutionized the scope of international co-productions of Israeli documentaries and increases the sales abroad.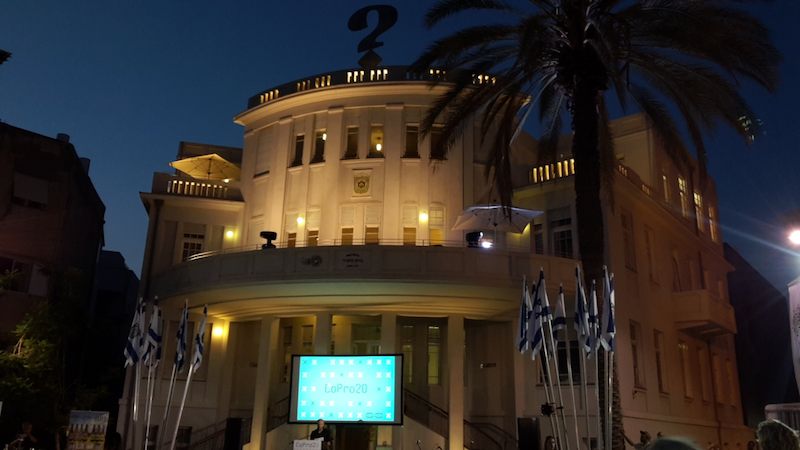 CoPro's Tracks

Developement Stage Marketing

Production Stage Marketing

Distribution Stage Marketing

 

Selected Projects (WT) from Germany at CoPro20 in Tel Aviv, June 3-7, 2018. Some of the German producers were also involved in further co-productions with Israel. 

Members of the German Delegation CoPro20:
Simone Baumann, Saxonia Entertainment
Reinhard Beetz, Gebrüder Beetz
Igor Fürnberg, Neue Celluloid Fabrik
Jürgen Kleinig, Neue Celluloid Fabrik

Ümit Uludag, Corso Film and Television Production

Björn Jensen, german documentaries 
Gerhard Schick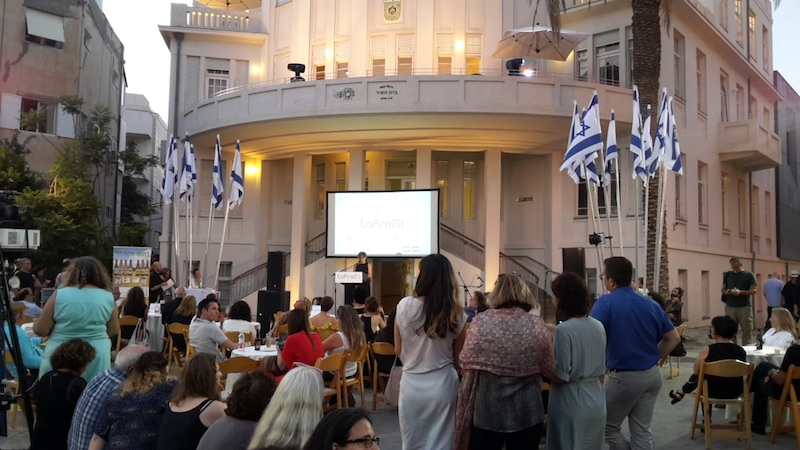 More Information on CoPro's Tracks

Pitching Forum – Up to 20 projects are selected by a committee of international professionals, out of hundreds of proposals submitted to CoPro every year. Following a rigorous process of master-class sessions and simulations during the months before the market, the selected projects are presented publicly to commissioning editors, network executives, film fund managers and producers seeking for international co-productions, followed by private meetings. 
Inside Out: Co Producing with Israel – Since 2009 CoPro has offered foreign documentary filmmakers a framework to present their initiative projects to Israeli broadcasters, as well as film fund representatives and producers, in order to increase reciprocity of the collaboration. Foreign delegations in this track are from the countries that have a co-production treaty with Israel.
Through this platform CoPro hopes to create mutual Israeli and foreign co-productions and expose the Israeli industry to filmmakers from abroad.
So far, CoPro has hosted delegations of producers from Germany, Poland, Canada, France, the United Kingdom and Austria.
Close Encounters – Personal encounters between filmmakers and foreign producers, network commissioning editors from countries that have co-production agreements with Israel. They receive, in advance, a catalogue of the projects, selected by a committee of international professionals and coordinated by CoPro, and they meet with Israeli filmmakers. These meetings create new opportunities for the Israelis for additional funding channels and access to cultural foundations from abroad.
Docs & Cuts – Rough Cut Screenings – CoPro provides Israeli documentarians with the opportunity to screen selected projects in the rough-cut stage, knowing it is the last chance to get international co-producers on board. These projects tend to be, but are not limited to, documentaries that were pitched at previous CoPro editions.
DocuShuk Screening Market – International buyers and content providers interested in acquiring recently completed Israeli documentaries receive in advance a catalogue of around 120 titles, from which they select those they would like to watch in a private screening booth. The catalogue is fitted to the needs of the international buyers' market and is updated every year.
New Media Pitch – For the last 8 years CoPro has offered a unique framework for Israeli documentarians to present their cross-media storytelling ideas. Specially selected by a panel of foreign professionals, the filmmakers get the chance to present their projects to new-media experts and entrepreneurs, for possible collaborations.
CoPro Campus – In an effort to help film school graduates integrate into the local industry and get acquainted with the international market, CoPro invites film students to submit their documentary proposals to a special selection committee. While the best proposal receives a production grant from The Rabinovich Foundation for the Arts and post-production services from Edit Studios, the other projects receive one-on-one consultancies with leading foreign professionals.
Master Classes – Held before the pitching sessions and during the Market by foreign and Israeli professional representatives. The Master Classes, as part of the Pitching Track, offer young talented filmmakers the tools they need to translate their ideas into the leading international network executives' language. The classes give the filmmakers the means to develop and improve their art form.
DocuChild – A biennial program in collaboration with Goethe-Institute Tel Aviv and Prix Jeunesse Germany regarding the quality of children's television programs. CoPro encourages Israeli filmmakers to pitch their ideas for children's documentaries to local and foreign broadcasting channels, in order to create collaborations. In 2015 DocuChild combined for the first time special apps for children alongside the documentary and television programs.
Animadoc – The latest addition to CoPro aims to strengthen the intersection of animation and documentary filmmaking. Selected projects are invited to a tailored incubator program during the year, in which the documentary filmmakers receive mentorship and tools to develop the animation as part of their film. The peak of the process is at the market where they pitch publicly to an international panel of professionals in both fields. [ In cooperation with the GOETHE INSTITUTE]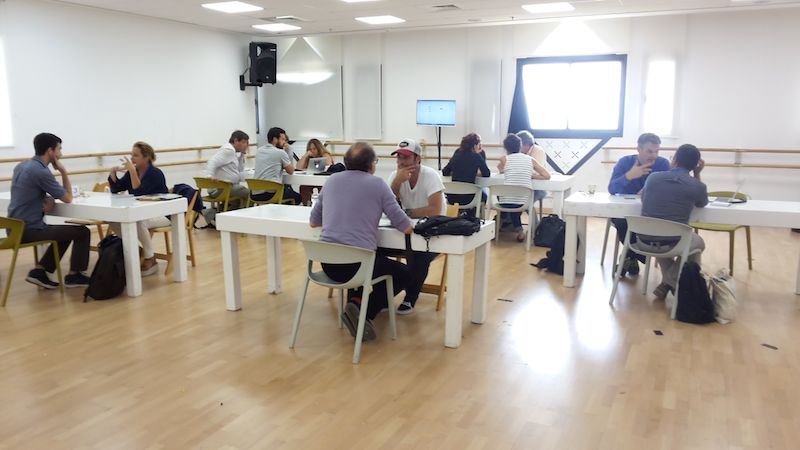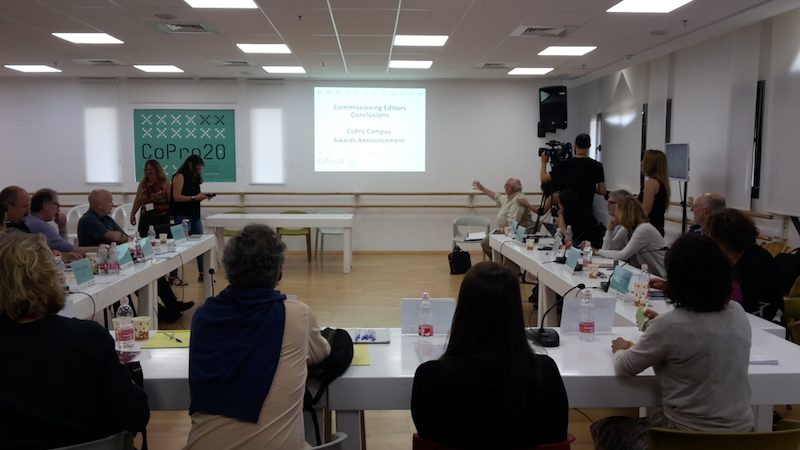 ...and


The 20th edition of the Tel Aviv International Documentary Film Festival doc aiviv took place some days before CoPro20, May 17-26, 2018 with 12 German productions and co-productions.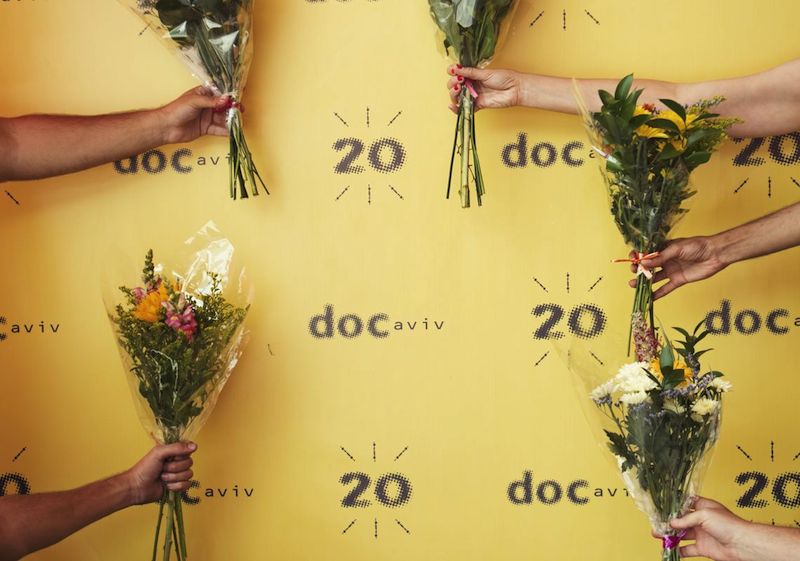 TRACING ADDAI by Esther Niemeier won the Best Short Film Award.
"The winner of the Docaviv Shorts Competition is a true story about a son who disappeared without a trace. Addai, a young man, leaves his mother's home to join a group of Salafi Syrian fighters and disappears, never to return. The director pieces together fragmented memories, facts and moments into a gentle, story loaded with emotion, yet manages to avoid pathos. The storylines converge into an honest examination of grief, regret and lost hope." Jury's justification.
For the announcment of all DOCAVIV 20TH EDITION WINNERS click here.

LineUp german documentaries @ 20 | doc aviv