The Hochschule der Bildenden Künste Saar (HBKsaar) is the Saarland's only university of art and design. It was founded in 1989 and emerged from the initial "Staatliche Schule für Kunst" founded 1924 which changed to a "Schule für Kunst und Handwerk" in 1964, both with a strong tradition of arts and crafts. From 1971 to 1989 the school join together with the current University of Applied sciences.
Since 1989 HBKsaar has developed into one of the most important creative training centres in the greater region of Saarland-Western Palatinate-Alsace-Lorraine-Luxembourg-Wallonia. HBKsaar is a public institution with about 500 students and offers a challenging and fulfilling education in subjects that are current and relevant to the artistic and creative fields.
Internationally renowned artists and designers assure an education of high quality.
The open study structure and the interdisciplinary orientation of the teaching as well as the distinctive emphasis on practical project-based work enable the students to be constantly involved in real work processes with concrete tasks. Consequently exhibitions and project presentations regularly emerged from the teaching and research projects at HBKsaar and give innovative and creative impulses in the whole region.
HBKsaar has maintained the tradition of the Saarland school of Arts since 1924 which is associated with famous names like Boris Kleint, Frans Masereel, Peter Raacke, Robert Sessler or Otto Stein.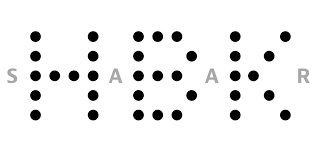 HBKsaar - Hochschule der Bildenden Künste Saar
Keplerstr. 3–5
66117 Saarbrücken | Germany
Phone: +49 681 926520
info@hbksaar.de
www.hbksaar.de