Created by a pool of producers in 1996, Doc & Film International had been very active in selling TV-documentaries. In 2008, Daniela Elstner joined Doc & Film as head of the company and shareholder.
Since then, we have been expanding the activities to international sales of feature films and feature length documentaries, working with directors from all aver the world.
Doc & Film International deals with a catalogue of more than 800 titles. We are attending all major markets and festivals around the globe in order to ensure maximum international exposure for our films. Backed by a worldwide network of theatrical distributors, broadcasters and digital platforms, we give all our films the best chance to reach the audience.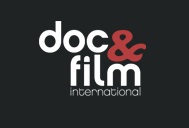 Doc & Film International
13 rue portefoin
75003 Paris | France
Fax: +33 1 42773656
Phone: +33 1 42775687
sales@docandfilm.com
www.docandfilm.com