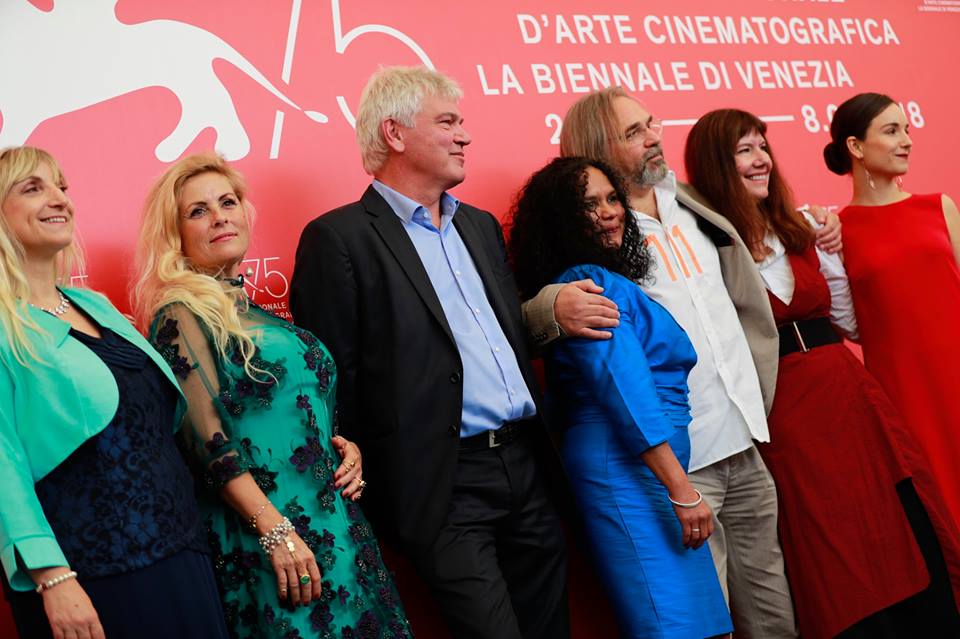 The German/Danish/Scottish/US documentray co-production is filmed with 96 frames-per-second and offers a overview of water in its shifting array of forms. Sony Pictures Classics has acquired all rights in North America, Australia, New Zealand, Latin America, Scandinavia, South Africa, and India and is planning planning to release AQUARELA in 2019.
"Film artist Victor Kossakovsky pays tribute to water in all its forms with this documentary, filmed in such diverse locations as Greenland, Venezuela, Siberia's Lake Baikal and the middle of the Atlantic." (Leslie Felperin, The Hollywood Reporter)
For all those who cannot wait to dive in, throughout Autum 2018 the film will be screened at various festivals for example:
• 62nd BFI London Film Festival
• 14th Zurich Film Festival
• Viennale - Vienna International Film Festival 2018
• 61st DOK Leipzig – International Leipzig Festival for Documentary and Animated Film
• 31st IDFA - International Documentary Film Festival Amsterdam
More infomation about AQUARELA by Victor Kossakovsky, co-produced by Aconite Productions Ltd., ma.ja.de. Filmproduktions GmbH , Danish Documentary Production & Louverture Films   _______here.