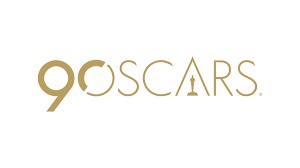 LAST MEN IN ALEPPO producer Kareem Abeed gets visa to attend Academy Awards despite travel ban on Syria. The assistant director and the cinematographers on the film have also been granted visas.
About a year ago we congratulated Søren Steen Jespersen, Kareem Abeed and Stefan Kloos, coproducers, the director Feras Fayyad, and the codirector Steen Johannessen of LAST MEN IN ALEPPO for winning the Grand Jury documentary prize at the Sundance Film Festival. On January 23rd, 2018, Kareem Abeed (producer), Soeren Steen Jespersen (producer) and Feras Fayyad (director) received Oscar® nominations for their documentary film LAST MEN IN ALEPPO, the first Syrian film ever to be nominated alongside 'Abacus: Small Enough to Jail,' 'Faces Places,' 'Icarus,' and 'Strong Island' in the Best Documentary Feature category.
JUST TO REMEMBER:
On February 19th, 2018, Abeed's application for a visa to enable him to attend the Academy Awards ceremony on March 4, 2018 was denied due to his status as a Syrian national, with no possibility for appeal. This despite the fact that he clearly fits at least one of the 10 stated examples for a possible waiver of the ban in section 3 of the Order: 3(c)(iii): The foreign national seeks to enter the United States for significant business or professional obligations and the denial of entry during the suspension period would impair those obligations.